Despite the many attacks on the British royal family by the Sussex couple, Queen Elizabeth II has always been very "impressed" with Meghan Markle.
The Duke and Duchess of Sussex have taken a number of jabs at the Queen since they officially left the Firm as members of the Crown. The couple's interview with Oprah Winfrey created an earthquake within the British Royal family. Accusations of racism or suicidal thoughts, Meghan Markle had not hidden anything of the ordeal she was living.
At the same time, the parents of little Archie and Lilibet Diana went to war against some British media who, according to them, persecuted them. Despite all this, the former actress could always count on the support of the British monarch. In Pod Save the Queen, the podcast of the media Daily Mirror, journalists Ann Gripper and Russell Myers say that Queen Elizabeth II has always been very "impressed" by the wife of his grandson.
According to the two journalists, the queen and Meghan Markle got along wonderfully, and an event confirms their thoughts. "I think we saw it when they attended their first royal engagement together in Chester," says Ann Gripper. For the podcast host, Elizabeth II welcomed Meghan Markle into her family with open arms. "The queen said how impressed she was with Meghan […] Everyone I spoke to said that Meghan was really loved by the family and Prince Charles was particularly fond of her," she confides.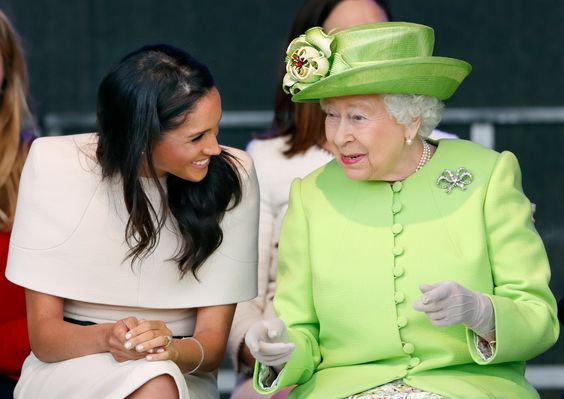 A family life far from the United Kingdom
Today, the Sussex couple does not seem to want to return to live in the UK. After a brief stay in Canada, Prince Harry and his wife have settled in California, in Sacramento. It was in the United States that the Duchess of Sussex gave birth to her daughter, Lilibet Diana, a first in the history of the English royal family.
Photo credits: AGENCY / BESTIMAGE