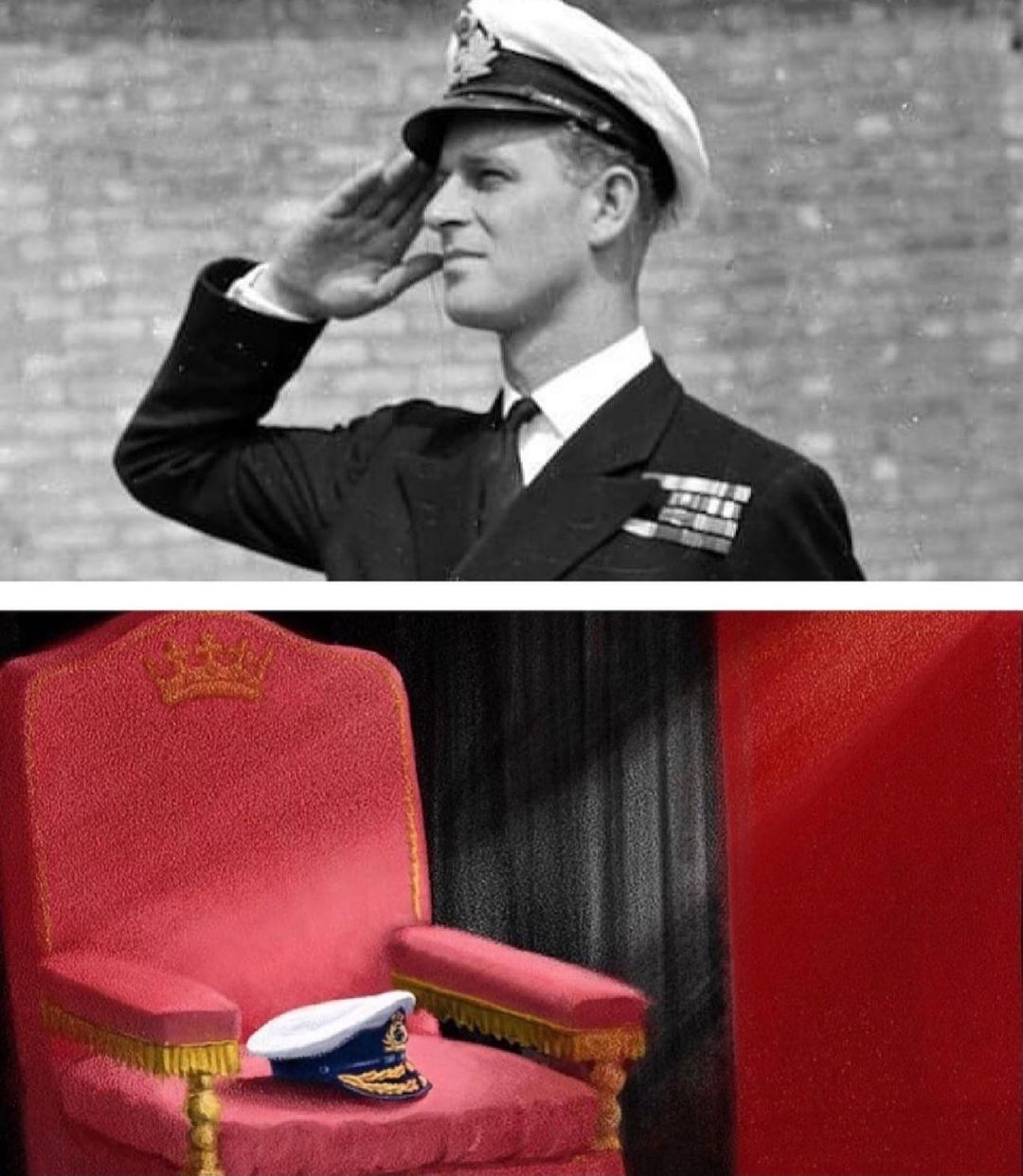 Prince Philip: William and Harry pay tribute to their Grandfather
Prince Philip died at the age of 99 this Friday, April 9. Queen Elizabeth II cancelled all her official engagements for eight days. This is the beginning of a painful period of royal mourning that should last about thirty days.
Harry remembers Philip: "A master of the barbecue"
"A master of the barbecue". A few minutes after his brother William, Prince Harry also paid tribute to his grandfather, Prince Philip. A tribute both touching and offbeat. "My grandfather was a man of service, honor and great humor. He was authentically himself," begins Harry in his message. And while some may remember the Duke of Edinburgh as a man of duty, an unwavering pillar of Elizabeth II, Harry also chose to focus on a lesser-known side of his grandfather's personality: "master of the barbecue, legend of jokes," "cheeky to the end." "I know right now he would say to all of us, beer in hand, 'Oh let's get this over with!". A message signed Harry, but also Meghan, Archie as well as "the future great-granddaughter" of Prince Philip, whose birth is expected during the summer.
William pays tribute to his "extraordinary" grandfather
In a message relayed on social networks this Monday, April 12, Prince William paid tribute to Prince Philip, who died Friday. Here it is:
"Throughout his life, my grandfather had a sense of service. Service for his country, for the Commonwealth, but also for his wife the Queen and for our family.
I am fortunate not only to have had his example to guide me, but also to have had his presence, including in my adult life, through good times and bad. I will be forever grateful that my wife had so many years to get to know my grandfather and for the kindness he showed her. I also cherish the memories my children have and will always have of their great-grandfather, who were able to discover firsthand his taste for adventure and his wicked sense of humor!
My grandfather was an extraordinary man and part of an extraordinary generation. Catherine and I will continue to do what he would have wanted and support the Queen for years to come. I will miss my grandfather but I know he would want us to continue what he started.
William attached to his message a photo of his son Prince George at Philip's side. A moment immortalized by Kate Middleton.
Harry back in London: Where will he stay?
Prince Harry arrived – without Meghan Markle – at London's Heathrow Airport on Sunday, April 11, to attend the funeral of Prince Philip, which will take place on Saturday, April 17, in Windsor. But while William's brother has left the United Kingdom for more than a year for sunny California, a question arises: where will he stay during his stay in England?
According to Metro, Harry is staying at Nottingham Cottage, in the grounds of Kensington Palace. This is where the Duke and Duchess of Sussex lived before they got married. It will be close to the apartments of his brother Prince William and his wife Kate Middleton. Health crisis obliges, Prince Harry is subject to a period of quarantine before the funeral of his grandfather.
The children of Kate and Williams absent from the funeral
Only about thirty people will attend, Saturday, April 17, the funeral of Prince Philip, which will take place at St. George's Chapel at Windsor Castle. If Prince Harry made the trip from Los Angeles to pay a last tribute to his grandfather, the children of Kate and William will be absent. The reason is quite simple. According to our sources, George (7 years old), Charlotte (five years old) and Louis (two years old) will not attend the funeral of Prince Philip because of their age. They are indeed considered too young to join the procession that will follow the coffin of the Duke of Edinburgh.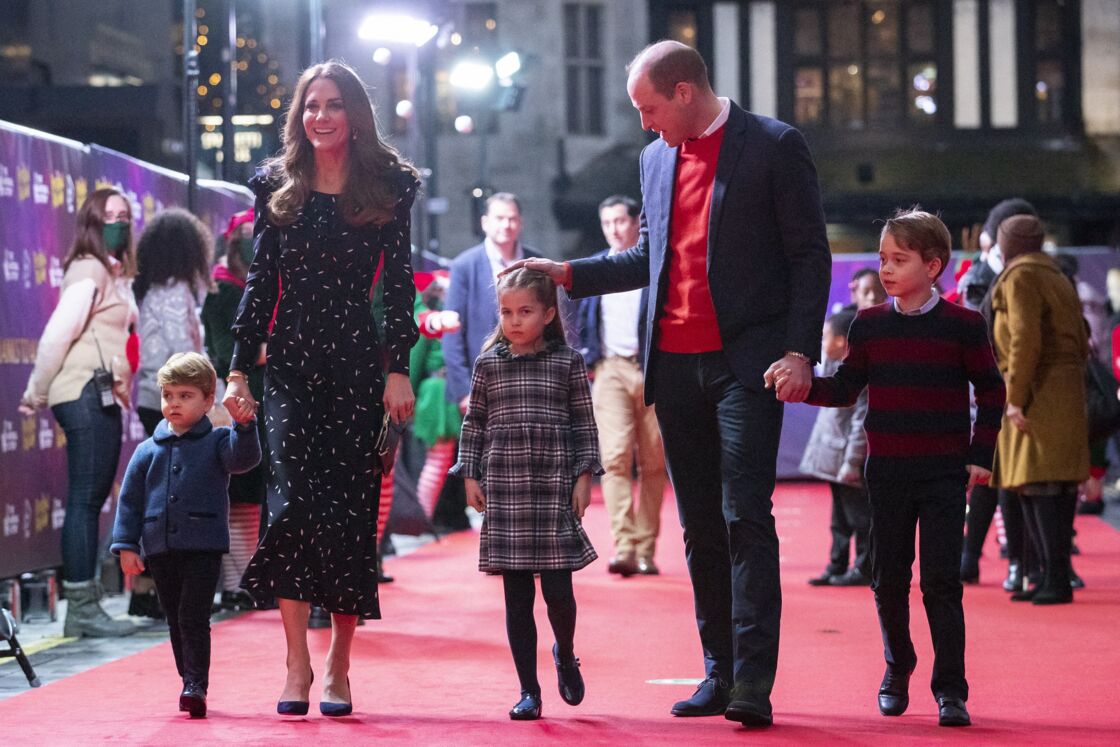 The BAFTA tribute to Prince Philip
If Kate Middleton and William have canceled their appearance at the BAFTAs following the death of Prince Philip, the prestigious British ceremony has still paid tribute to the Duke of Edinburgh. "Tonight we want to say, on behalf of the BAFTAs, that we are extremely sad following the death of His Royal Highness Prince Philip," said the mistress of ceremony Clara Amfo, Saturday night. She added: "The Duke was, 60 years ago, the first president of BAFTA, and paved the way for a line of royal patrons, right up to the current president, his grandson, the Duke of Cambridge.
The tribute to Prince Philip continued Sunday at the second night of the BAFTAs. "The Duke of Edinburgh has a special place in the history of the BAFTAs and he will be greatly missed," said co-host Edith Bowman.
Prince Harry arrived in London
Prince Harry arrived in London on Sunday, April 11, to attend the funeral of his grandfather. The Duke of Sussex was spotted exiting Heathrow Airport, disembarking from a British Airways flight from Los Angeles, wearing chino pants, a jacket and a black mask. Exiled to the United States, William's brother made the trip alone, leaving behind his wife Meghan Markle, several months pregnant.
Health crisis obliges, Harry should be placed in quarantine before the funeral of Prince Philip, which will take place Saturday, April 17 at St. George's Chapel, Windsor Castle.
Death of Prince Philip: always more information live
It's already time to say goodbye for today! But as always, stay well connected so you don't miss anything about the latest information on the royal family of England and the funeral of Prince Philip.
Prince Harry and Meghan Markle, as well as Prince William and Kate Middleton, or Prince Charles, Sophie of Wessex and of course the Queen herself, all of them still have many indiscretions to reveal to us…
Good night and see you tomorrow!
Stripped of his titles, Harry will not be able to wear the military dress during the funeral
It is a privilege that has been taken away from him… By choosing to withdraw from his royal obligations and confirming his Megxit, Harry had to suffer some fallout and not the least. He was forced to give up his military titles, including Captain General of the Royal Marines and Honorary Air Commander of RAF Honington (a Royal Air Force base). Titles of which he was very proud! "His military work is one of the most important things for him," said a close source at the time.
Prestigious decorations usually worn during important and significant events, such as a wedding or a funeral…
Thus, for the funeral of his late grandfather, Prince Philip, which will take place Saturday, April 17 at St. George's Chapel in Windsor, Harry's outfit will have nothing special. Indeed, the husband of Meghan Markle, who will be absent from the funeral, should wear a "simple" suit. While his father Prince Charles and his brother Prince William, will put on their military apparel, to honor the Duke of Edinburgh. A difficult moment for Prince Harry who is already expected to turn.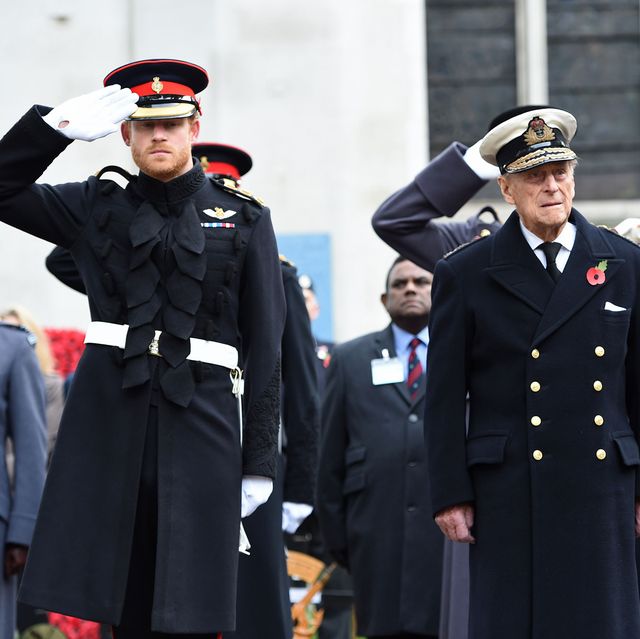 You know it will happen, but you're never really ready
Princess Anne in turn paid tribute to her father, Prince Philip, describing him as his "teacher, supporter and critic", two days after his death on April 9.
A touching message published this Sunday afternoon, April 11, on Instagram. The only daughter of Queen Elizabeth and the Duke of Edinburgh thus confided with sadness: "You know it's going to happen, but you're never really ready". She went on to explain that she always wanted to follow his example with "a life well lived and a commitment to others without expecting anything in return".
Poignant words accompanied by a black and white picture of a smiling Princess Anne at the side of her late father then happy…
Death of Prince Philip: The attitude of Harry will make all the difference during the funeral
Expected at the turn… It is the least that one can say! If there is one person who will be scrupulously scrutinized upon his return to the United Kingdom, it is indeed Prince Harry. Since the Megxit and his installation in the United States, the son of Prince Charles and Princess Diana had not set foot on his native land. Since May 2020! But with the death of his grandfather Prince Philip, this Friday, April 9, everything has changed. Harry will be back in the coming days to attend the funeral with his family, on April 17, in St. George's Chapel in Windsor. And already, everyone hopes that this will be the opportunity to put back together the pieces between this royal family that has been torn apart for several months.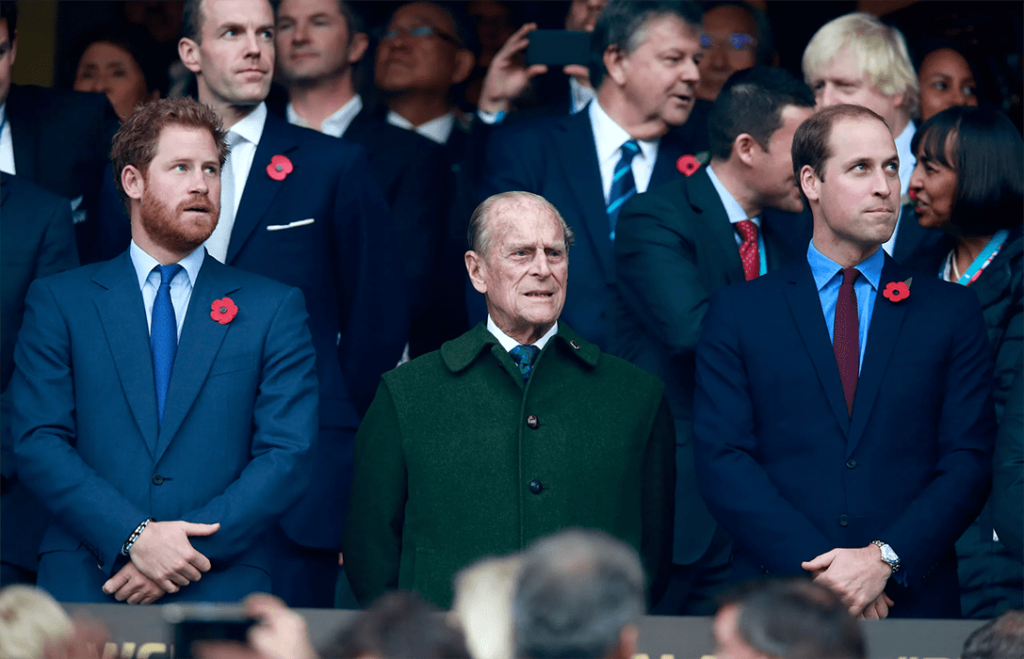 But beware, because it is the attitude of Harry that should make all the difference and cause or not a reconciliation. Moreover, in an interview with The Sun newspaper, this Sunday, April 11, the author of the biography on Prince Charles, rightly believes that the Duke of Sussex will have to be very careful with his family. "If he arrives with a warlike attitude, sure of his right and free of any reproach, he risks sealing a permanent divorce with his family", says Tom Bower. What is certain is that to face his loved ones, Prince Harry will be alone since Meghan Markle, pregnant, has not had medical clearance to travel.