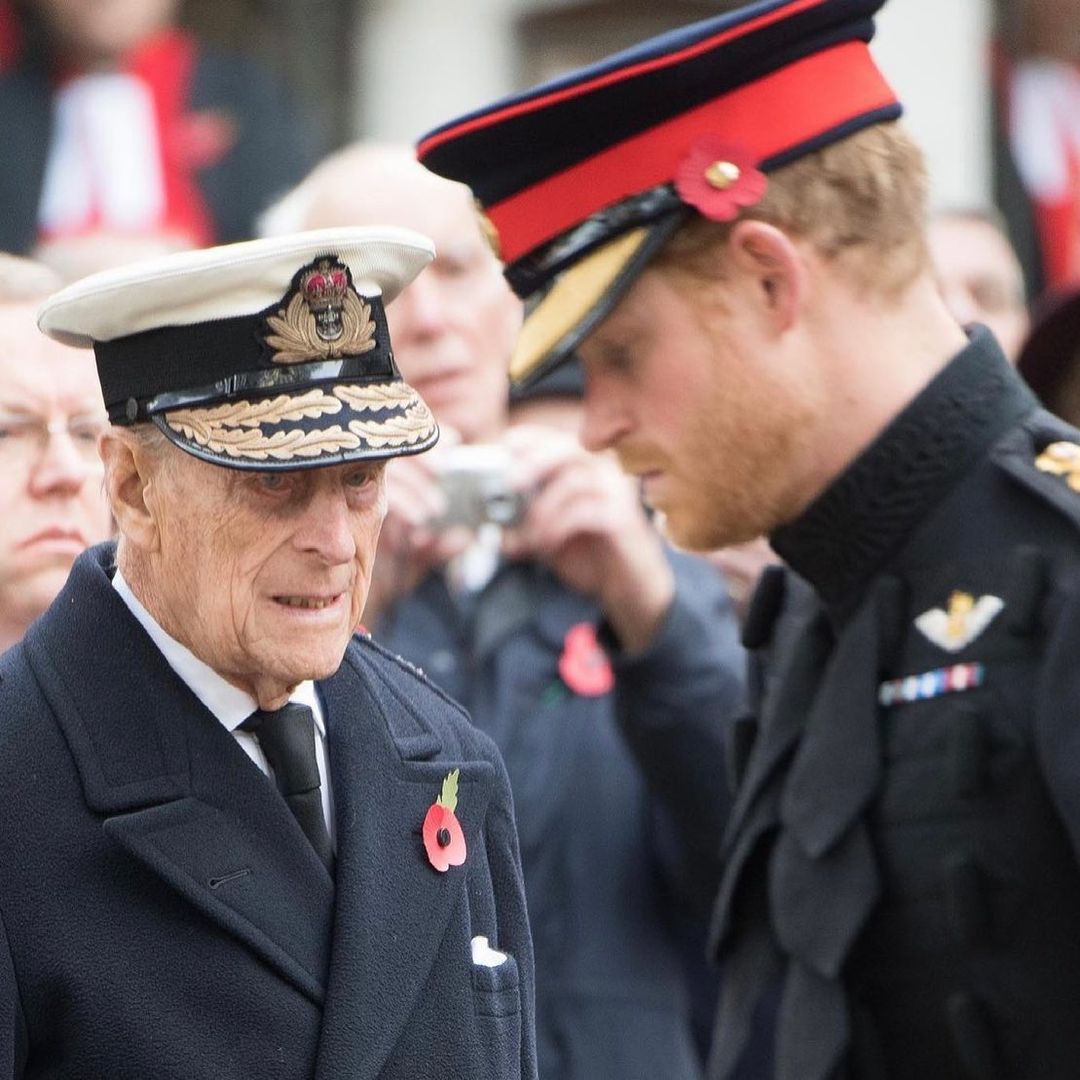 Prince Harry still calling Meghan Markle since her arrival in England
Separated from his wife Meghan Markle and his son Archie, Prince Harry nevertheless keeps in touch.
Arrived alone in London for the funeral of his grandfather Prince Philip, Prince Harry is very stressed. The Duke of Sussex is worried about leaving his wife Meghan Markle pregnant and alone. As we learn from The News, this Wednesday, April 14, the youngest son of Prince Charles and Diana calls Meghan Markle non-stop since his arrival in England on Friday, April 9, the day of the death of the Duke of Endimburg.
The fact that the Duchess of Sussex suffered a miscarriage last summer is on their minds, so the duo is being "very cautious" about the health of the former Suits actress. According to a close source who spoke to Us Weekly, Prince Harry is having a hard time being away from his family. "He already misses Meghan and Archie a lot and he FaceTime them every day," the source said. He talks to Meghan several times a day because he's so worried about leaving her alone, so far away, and especially during this pregnancy." In addition, the Duke of Sussex is not expected to be reunited with his wife and son so soon.
Harry and William's reunion won't take precedence over the funeral
Meghan Markle could not join Prince Harry for this trip to England. Indeed, the doctors who follow the Duchess of Sussex have clearly indicated that she should not travel. Harry will be alone when he will meet his brother Prince William, Saturday, April 17. The two brothers have also exchanged by phone before meeting in the funeral procession of their grandfather.
If we don't know what they said to each other, for the moment the Cambridge couple has only one wish, that the funeral of the Duke of Edinburgh is above all the occasion to honor his memory. Once this event is over, it will be time for a reunion. Kate Middleton, on whom this situation weighs, intends to play the "reconciler".
Photo credits: PA Photos/ABACA