A few days after welcoming her second child, Meghan Markle is enjoying her family at home in Santa Barbara, while Harry is taking care of his wife, reports In Touch this Friday June 11.
The Mountbatten-Windsor family has grown, with the arrival of little Lilibet. A few days after her delivery, Meghan Markle is already "back on her feet", in her sublime home in Santa Barbara, California. According to In Touch, the wife of Prince Harry is "perfectly fine" and is adapting to her new life with her two children. Archie's mom can count on the support of dad, "a man devoted to his family." "He helps around the house, harvesting vegetables in the garden to make fresh juice for Meghan," a source revealed to In Touch this Friday, June 11.
To clear her mind, Meghan Markle enjoys walks with her dogs, Pula and Guy. When the former actress rests, Harry takes over, taking time to play with his two-year-old boy. "He loves to take Archie to see the chickens or swim in the pool," a person close to the couple shared. The boy is also taking his big brother role seriously: his new favorite word would be "Lili", the nickname of his little sister. According to In Touch, the toddler has already formed "a special bond" with Lilibet. Although Meghan and Harry have yet to leave their California home, they already have plans for a family trip to the sea.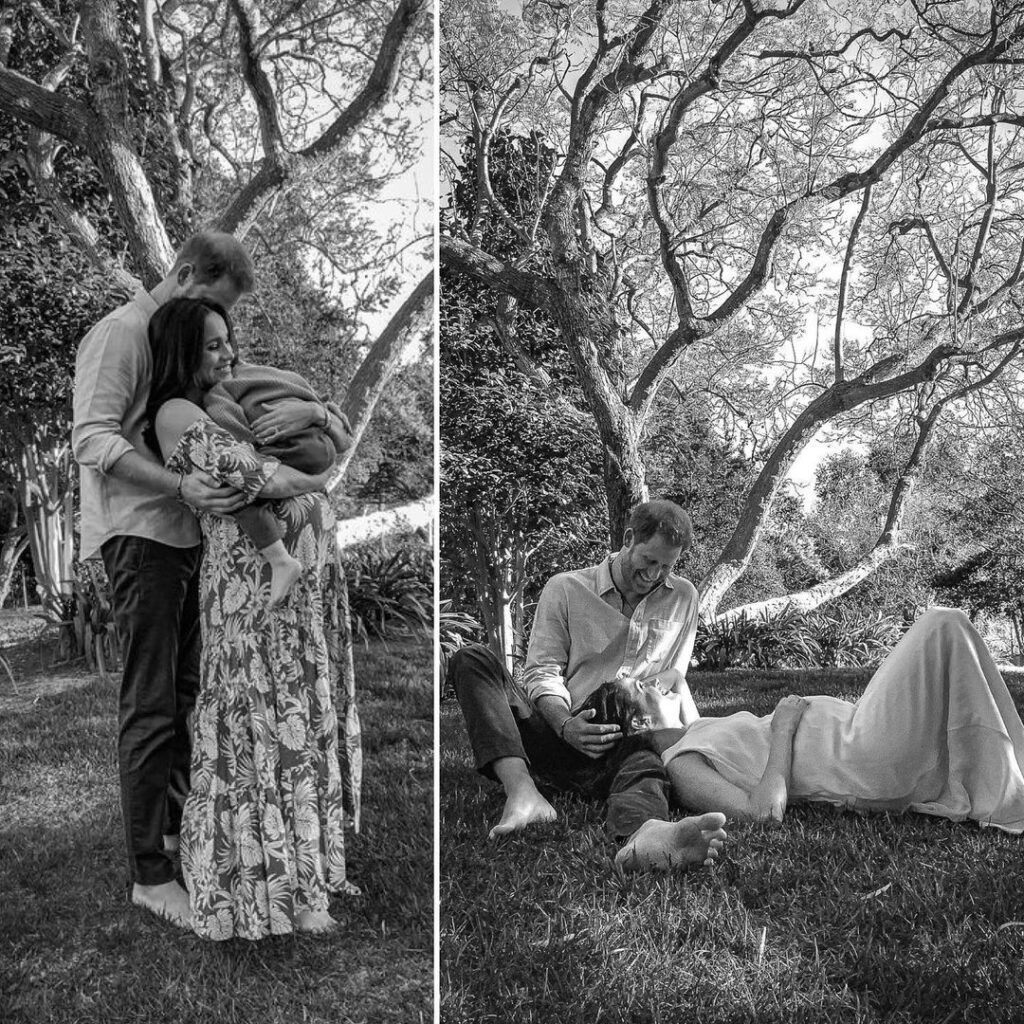 Kate can't wait to see her niece
Will the birth of Lilibet, Kate and William's niece, ease the tension between Harry and his brother? In any case, the Duchess of Cambridge is eager to meet the youngest of the clan. "We have not yet met her but I hope it will happen soon," said the daughter-in-law of Prince Charles during a trip to Cornwall with Jill Biden, the wife of U.S. President Joe Biden, this Friday, June 11. For the time being, Kate and William gave a gift to their niece, after congratulating the happy parents on social networks. "We are delighted by the happy news of the arrival of baby Lili, congratulations to Harry, Meghan and Archie," had expressed the couple on Instagram. A message considered rather impersonal by some fine connoisseurs of the British crown …
Photo credits: Backgrid UK/ Bestimage