After the death of Desmond Tutu on December 26, several crowned heads have paid deep tribute to him. Meghan and Harry recall their son Archie's meeting with the archbishop.
Former archbishop and Nobel Peace Prize winner Desmond Tutu died on December 26 at the age of 90. Prince Charles, Princess Charlene of Monaco, Queen Elizabeth II and other sovereigns have sent poignant condolences following the death of this hero of the fight against apartheid. Meghan and Harry, Archie's parents, also paid tribute to the South African archbishop. The Sussexes made a point of recalling that the archbishop was a person of joyful spirit and an icon of racial justice. Desmond Tutu, nicknamed "The Arch," held Meghan Markle and Prince Harry's son Archie in his arms when he was just 5 months old.
"Just two years ago, he held our son Archie while we were in South Africa – 'Arch and The Arch' he had joked," the Sussexes said. The Duke and Duchess of Sussex had the opportunity to introduce their son Archie, currently 2, to the archbishop and his daughter, Thandeka Tutu-Gxashe, in September 2019. "Before the expected meeting, the couple posted several clips with Archie on his way to meet Archbishop Tutu on their Instagram Stories," People magazine recalls. The Sussexes had a great time with Archbishop Tutu and Thandeka. "Thank you Archbishop Tutu for your incredibly warm hospitality, Archie loved meeting you!" read the caption to a black and white shot of Archie posted on Instagram.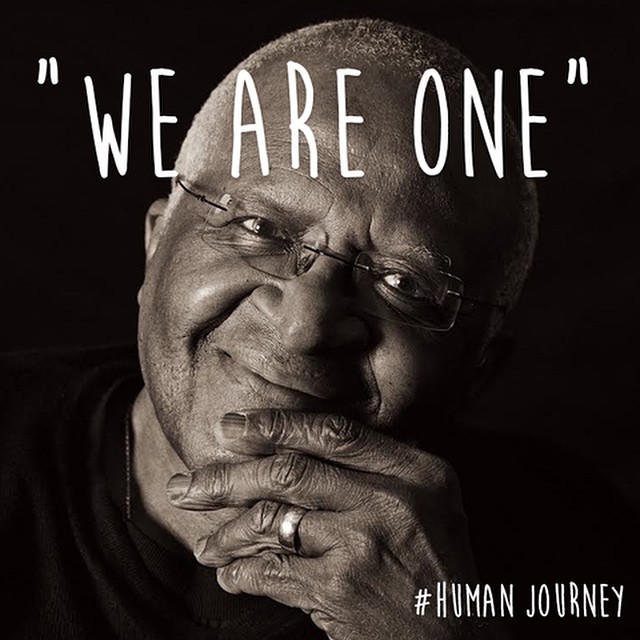 Meghan and Harry, the Sussex couple received gifts from Desmond Tutu
According to what People magazine reports, the Duke and Duchess of Sussex did not return empty-handed from South Africa. They received some gifts from Archbishop Tutu, including a photo of Prince Harry's mother, Princess Diana. Among the gifts were also children's books that the archbishop himself is the author. People magazine also mentions a collection of children's songs. Queen Elizabeth also remembers the generosity and tenderness of the late Desmond Tutu. "I remember with tenderness my encounters with him, his great warmth and humor," she said in her statement.
Photos credits: Bestimage