On Thursday, May 6, 2021, Archie, Meghan Markle and Prince Harry's son, turns two. If he will not be with the royal family to celebrate his birthday, his aunt and uncle, Kate and William, still had a nice thought for him.
Two years ago, on May 6, 2019, Meghan Markle gave birth to her first child, Archie. Today, the little boy who is about to become a big brother thus celebrates his second birthday. And if he will celebrate it with his father and mother, very far from the royal family, he is still in their thoughts. Indeed, his aunt and uncle, Kate Middleton and Prince William, had a delicate attention towards him. They took care to wish him a happy birthday via their official Twitter account. "We wish Archie a very happy 2nd birthday today," they wrote in the caption of a beautiful family photo that dates back to the day of the baptism of Prince Harry's son. The couple completed their message with a balloon emoji and another in the shape of a birthday cake.
This is the second birthday that Archie does not spend with the British royal family. Since the decision of his parents to end their royal engagements, he lives in Los Angeles. In fact, he has not seen his cousins for many months. But according to information from our sources, for this beautiful event, the son of Prince Harry and Meghan Markle should have the opportunity to exchange with George, Charlotte and Louis. Indeed, while Queen Elizabeth II will wish her great-grandson a happy birthday via zoom, it is possible that the children of the Duke and Duchess of Cambridge will also be present during the video call.
Archie could spend time with his cousins
Still according to the tabloid, a playtime would have even been indicated on the official agenda. What to suggest that once again brothers Harry and William would like to put aside their differences for the sake of their family and their children.
Prince Charles and Camilla Parker Bowles unveiled a tender message on social media. "Happy birthday to Archie who celebrates his second birthday today" they wrote in the caption of a photo of Prince Harry with his son in his arms, alongside Prince Charles. However, the choice of this picture questions, as reported by The Mirror. The Duke and Duchess of Cornwall have they voluntarily opted for a picture without Meghan Markle? While the latter did not mince words against the Firm during his interview with Oprah Winfrey, the decision to put forward this photo intrigues and could quickly provoke the indignation of fans of the Duchess of Sussex.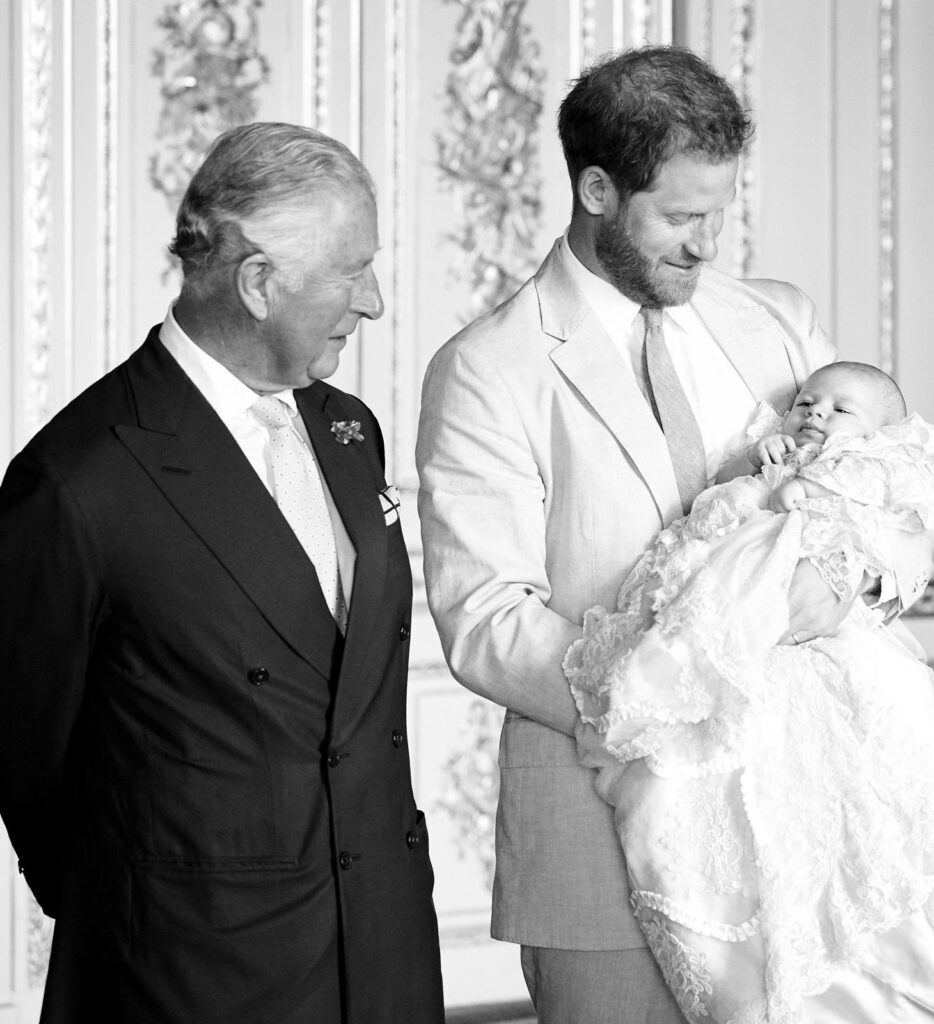 The little Archie, in the heart of the royal family
Less controversial, Kate Middleton and Prince William, who are also on the outs with the Sussexes for several months, have also chosen a picture to wish a happy birthday to the little cousin of their three children. On social media, the Cambridges posted a photo of Archie's baptism from July 6, 2019, where the whole family is together. "We wish Archie a happy 2nd birthday today," wrote the parents of George, Charlotte and Louis. A hand extended, especially from Kate Middleton, who had also been hurt by her sister-in-law after her interview with Oprah Winfrey.
Elizabeth II, hard hit by the death of her beloved husband, Prince Philip, on April 9, also had a tender thought for her great-grandson. "I wish Archie Mountbatten-Windsor a very happy second birthday today," she wrote to little Archie. So this birthday is an opportunity to ease tensions between the Sussex couple and the royal family. But the choice of the picture of Prince Charles and the controversy that could arise are a reminder that dissension and resentment are never far away …