On the video of Archie unveiled on May 6 by his parents on the occasion of his first birthday, the most observant noticed a sticker "Archie's Book Club" on the book that the child holds in his hands. Surprisingly, the book is part of the collection of books donated by Oprah Winfrey when Archie was born!
Archie, the son of Meghan Markle and Prince Harry celebrated his first birthday on May 6. To celebrate this special day, his parents shared a previously unseen video of the little boy in the middle of a reading session with his mom.
The video, made for Save Children Uk, reveals Archie's amazing resemblance to his dad but also gives a glimpse of his character. And the little boy, lively and strong, has no shortage of them. One thing in common with his cousin Princess Charlotte!
Since yesterday the video has been commented on by the millions of fans of the couple who were eagerly awaiting new images of Archie. And some, eagle-eyed, even noticed a sticker "Archie's Book Club" on the cover of the book "Duck, Rabbit". So young and already the creator of his own book club? Almost!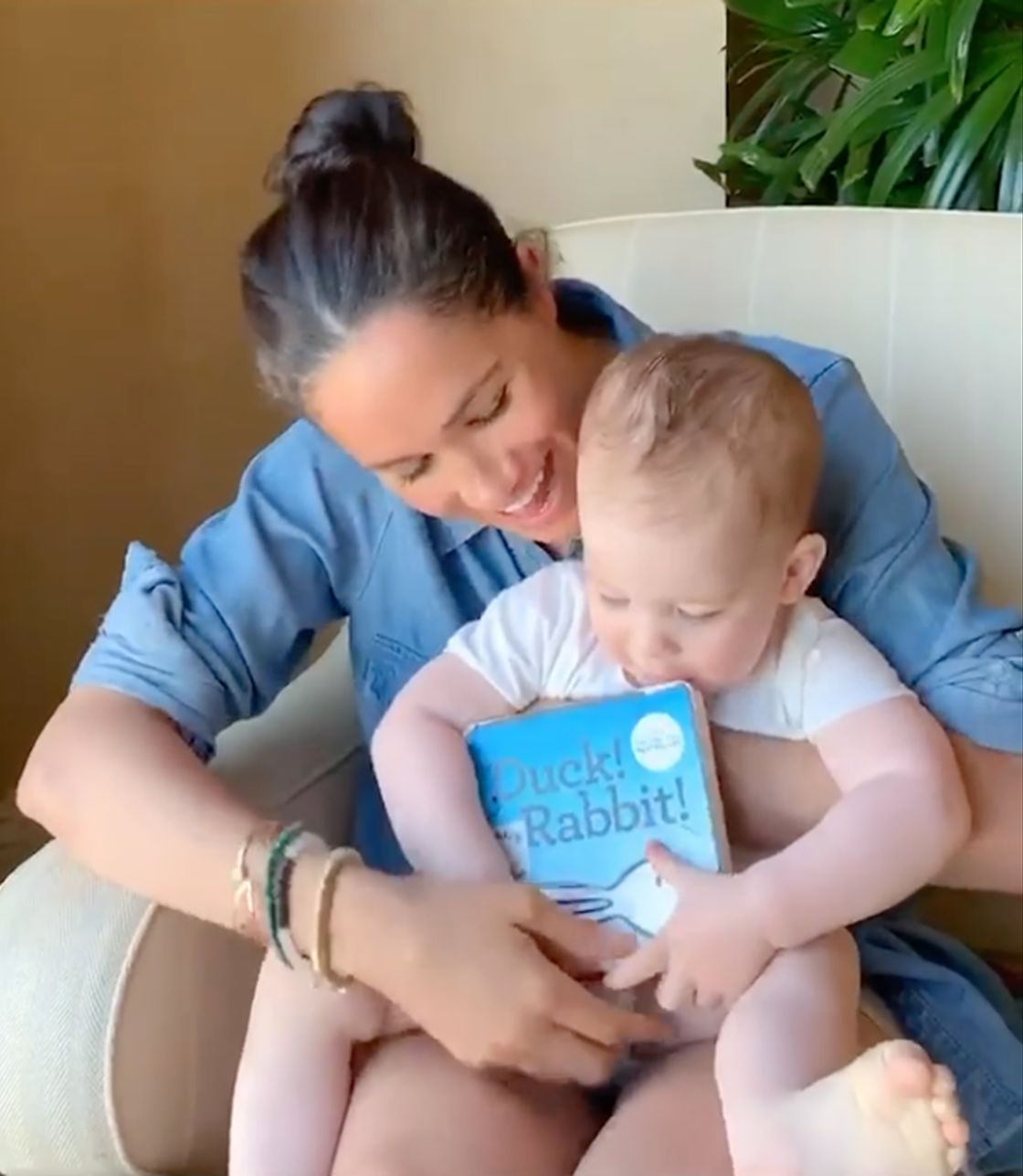 Unfailing support
In all likelihood the book is one of the books donated by the famous American television personality Oprah Winfrey at the birth of Archie. The host and producer had made no secret of the fact that she had made a habit of giving her closest friends a well-stocked library to celebrate the birth of their child. "This baby will have enough new books to last a lifetime," she said on the red carpet at a social event a few weeks after Archie's birth.
Oprah Winfrey, who attended the Sussex wedding, had also been supportive of the Sussex family when they announced they were stepping down from their prominent role in the royal family.
"I support them a thousand percent… Who doesn't realize the courage it takes to make the decision to give up everything you've known all your life, to say 'I'm going to choose this new life'? (…) Who are we to judge that?" she told TMZ. A true ally.
Photo credits : Backgrid USA / Bestimage