Many people consider Princess Diana to have been the most influential royal lady in fashion and she's certainly made her unforgettable mark. Lady Di gave life to several trends, including the "revenge dress" and she made pearls fashionable again. Even modern royal ladies still draw inspiration from Diana's impeccable looks and manage to look flawless every time.
We turned our eyes to Kate Middleton and Meghan Markle and picked out their most memorable outfits that were quite obviously inspired by Princess Diana.
1. 1989 vs 2019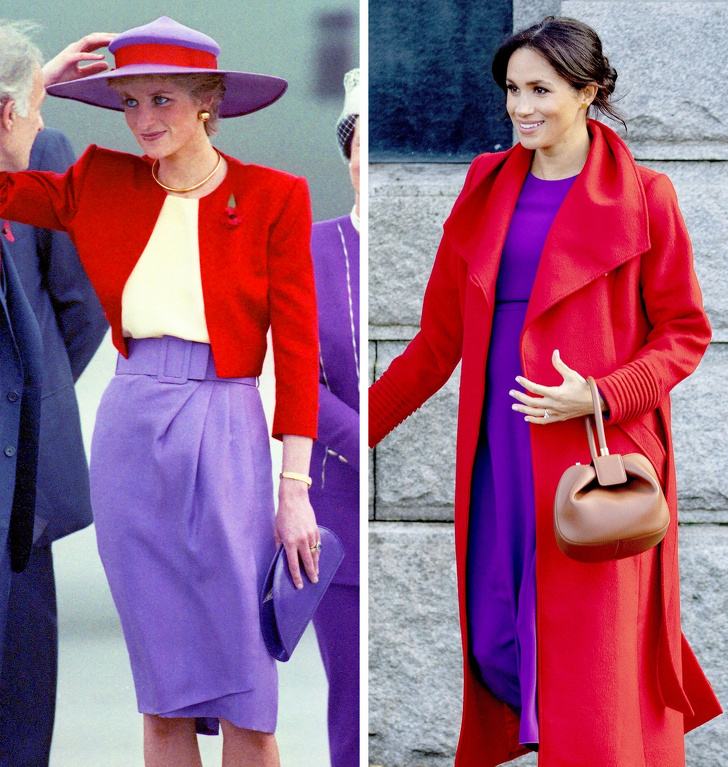 The iconic red and violet outfit was just as impressive and fresh on Duchess Meghan in 2019 as it was back in 1989 when Princess Diana sported this unusual color combination first.
2. 1985 vs 2019
Princess Diana perfectly combined elegance and comfort with this sweet polka dot dress for a photo op at home in Kensington Palace in 1985.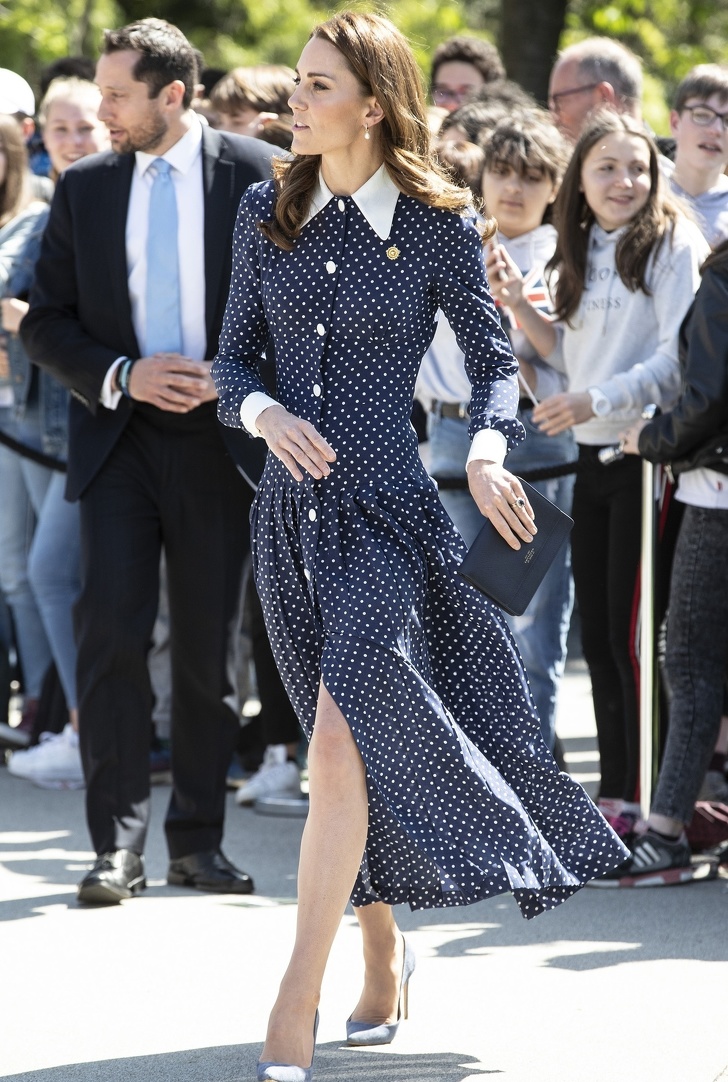 Duchess Kate went with this polka dot dress for a more formal occasion when she attended the D-Day exhibition at Bletchley Park in 2019.
3. 1997 vs 2019
Sandhurst Military Academy happily welcomed Lady Di as one of their own when the Princess visited them in a drum majorette-inspired outfit in 1987.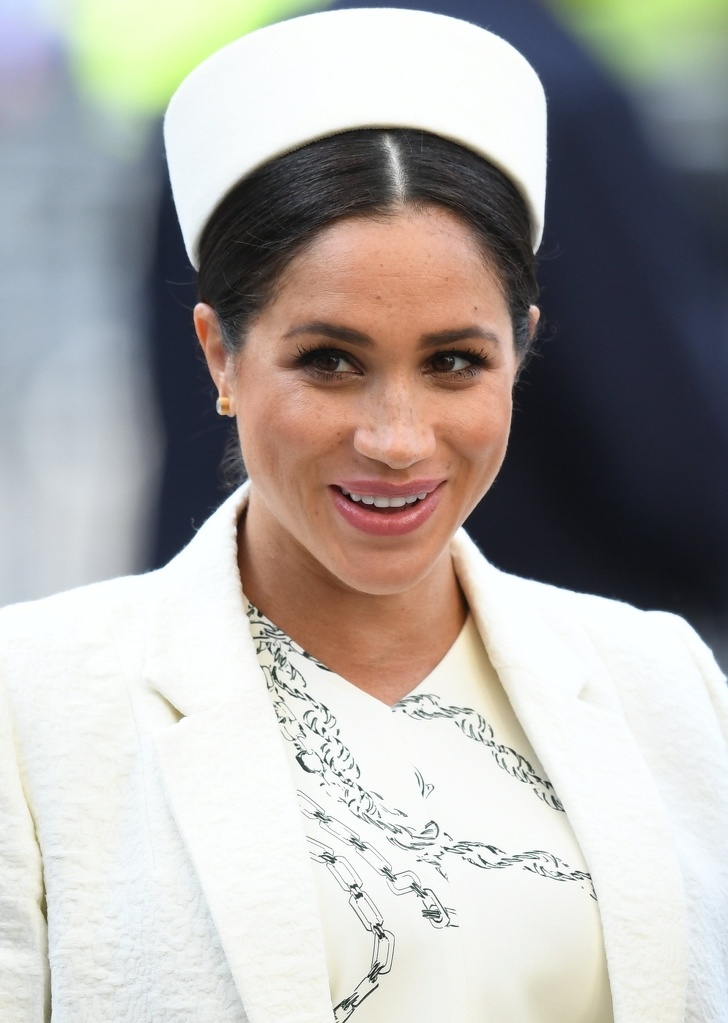 The Duchess of Sussex took a page out of Princess Diana's book and chose an elegant pill hat for a Commonwealth Service in 2019.
4. 1984 vs 2018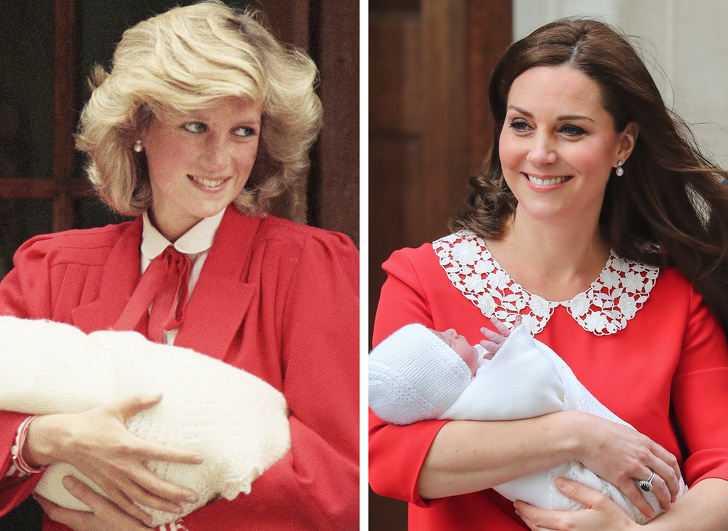 Kate Middleton made a sweet homage to Princess Diana when posing with her newborn son, Prince Louis at the Lindo Wing in 2018. As for Princess Diana, she was seen holding Prince Harry in 1984 at that very same hospital.
5. 1990 vs 2019
Princess Diana painted the night during The Diamond Ball in the perfect dress for the occasion in 1990 in London.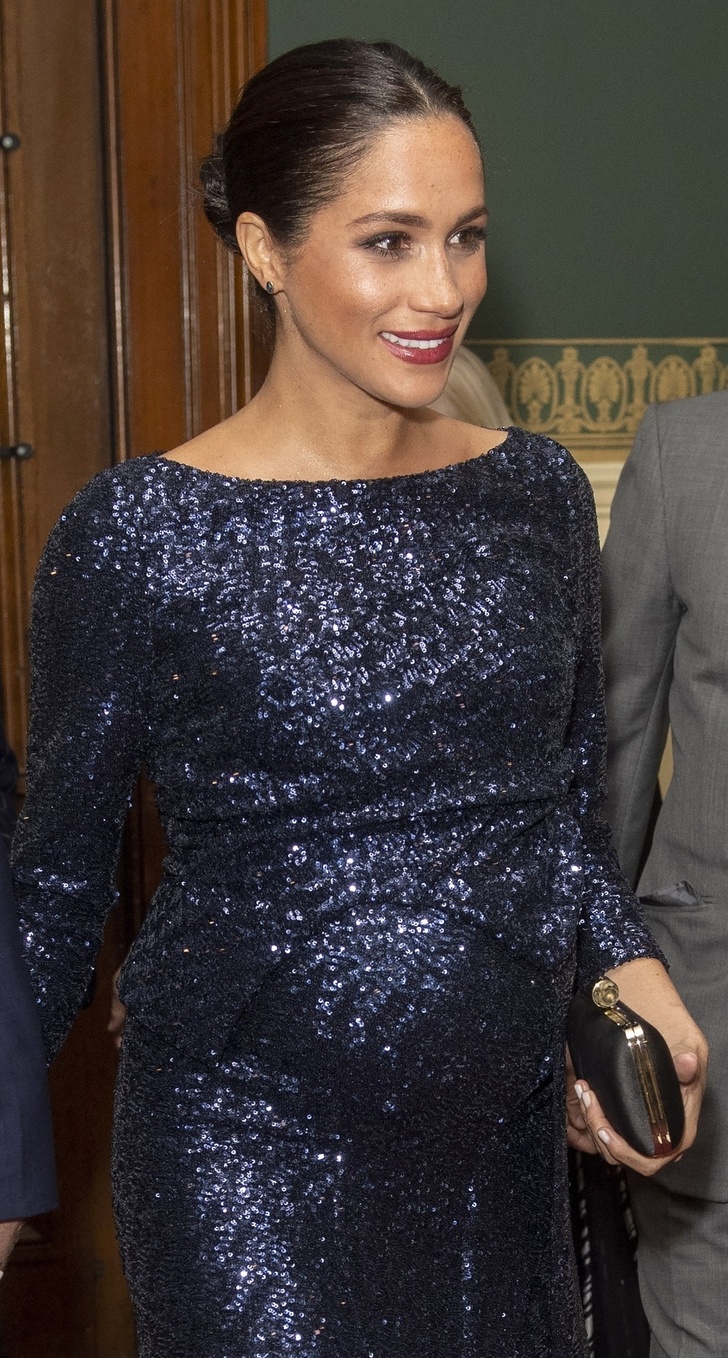 The Duchess of Sussex chose a similar sparkling number to wear to a Cirque Du Soleil performance at the Royal Albert Hall. She was pregnant with her and Prince Harry's son Archie at the time.
6. 1995 vs 2016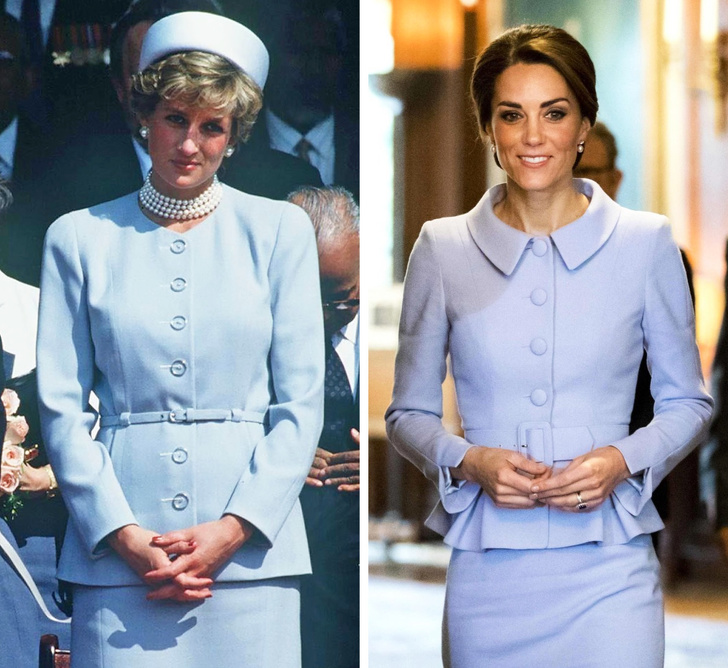 Princess Diana and Kate Middleton demonstrate that a perfectly fitted suit doesn't have to be a dull color to look chic. Here, Princess Diana was seen wearing this outfit during V-E Day celebrations, while Duchess Kate looked very professional during her first-ever solo trip abroad in the Netherlands.
7. 1982 vs 2020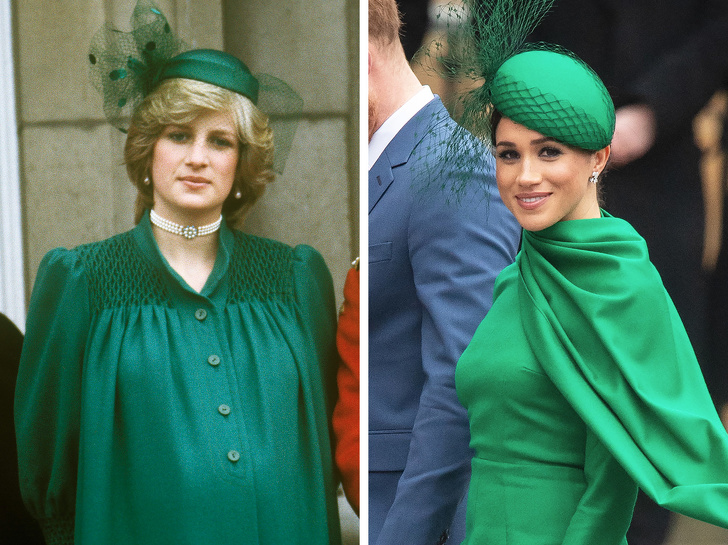 Meghan Markle channeled Princess Diana's beautiful green look for her last public appearance as a royal during a Commonwealth Service at Westminster Abbey. The Princess chose the outfit for the annual Trooping the Colour in 1982 when she was pregnant with Prince William.
Open next page to continue reading