While Priyank Chopra is suspected of having snubbed Prince William and Kate Middleton when they arrived at Wimbledon, some did not fail to recall that the Duke of Cambridge had also had this attitude in the past towards Meghan Markle.
It is a gesture that has not gone unnoticed. Or at least, a failure that has not failed to lend itself to interpretation. On July 10, Kate Middleton and Prince William took their seats in the stands of Wimbledon for the women's final of the London tennis tournament. Welcomed by applause, this arrival in fanfare seems to have left completely indifferent Priyanka Chopra, installed in the Royal Lodge to attend the match. As she adjusted her outfit, the former Miss World did without applause, or even a glance, for the Duke and Duchess of Cambridge. As a sign of support for Meghan Markle?
However, this is how some observers interpreted this attitude, although the wife of Nick Jonas was not the only one who did not applaud. "The way Priyanka did not even look in their direction is enough for me," reported a witness of the scene, who did not fail to add that this lack of recognition was probably a sign of support for the Duchess of Sussex, whose friend she is, and who recently revealed in an interview the treatment she suffered from some Windsor after her marriage to Prince Harry.
A grudge more particularly towards Prince William? If the latter does not carry the wife of his brother in his heart, and this since their meeting, it turns out that in public, the Duke of Cambridge has already let his annoyance show when he was in the presence of it.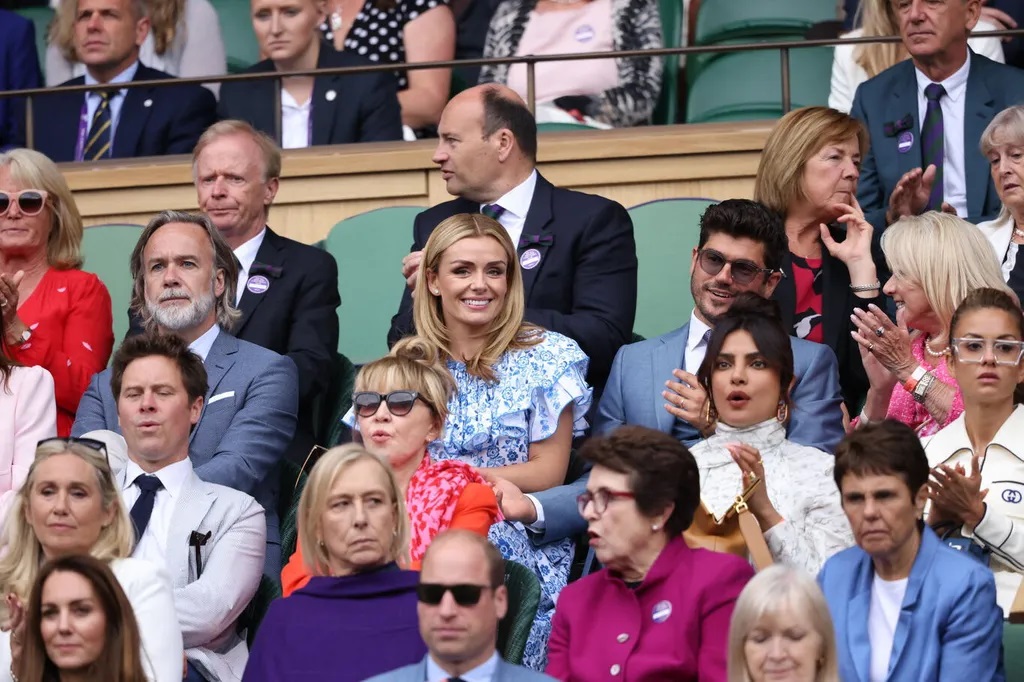 Meghan Markle snubbed by Prince William?
Some fans of the Duchess of Sussex, as if to defend Priyanka Chopra, have thus not failed to recall that in 2018, when the Royal family attended the traditional Christmas mass at Sandringham, Prince William had also snubbed Meghan Markle, who, pregnant, was visibly trying to talk to him, recalls the Daily Star.
In vain. At that moment, as the royal family was walking away from St Mary Magdalene Church, Prince Harry's brother pretended not to hear the ex-actress, while not looking at her, and pretending to put his scarf back as if nothing had happened. A gesture visibly engraved in the memories.