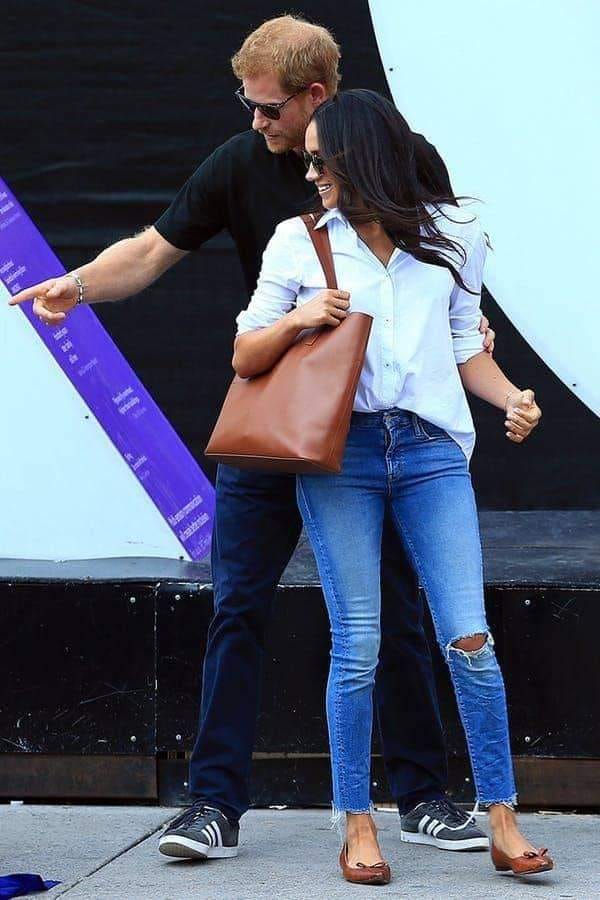 Surprise: Meghan Markle unveils a new project inspired by Harry and their son Archie
For an unexpected announcement! Meghan Markle will release her first children's book on June 8. She confides that she was inspired by the very strong relationship between her husband Harry and their son Archie.
As her pregnancy nears its end, Meghan Markle isn't planning to rest. As reported by British royalty expert Victoria Murphy, Prince Harry's wife will release her first children's book on June 8. Entitled The Bench , the book will evoke the special bond between a father and son, seen through the eyes of a mother. Not surprisingly, The Bench was inspired by her own husband and son. It was illustrated by Christian Robinson.
"The Bench began as a poem I wrote for my husband on Father's Day, the month after Archie was born," Meghan Markle explained in a statement relayed by the Daily Mail. She added, "My hope is that The Bench will resonate with every family as much as it does mine." The first images of the book have been unveiled, and it's an opportunity to see that Harry and Archie seem to be represented in it. Indeed, we can see a little boy in his father's arms with red hair and dressed in military clothes. A wink to the past commitments of William's brother?
Small detail that has its importance, the press release describes the Duchess of Sussex as a "mother, wife, feminist and activist" who "currently resides in her home state, California, with her family, two dogs and a flock of chickens."
A book that is already causing controversy
The book is not even out yet, but the internet users are shooting it down. On the cover, it is well indicated that "the Duchess of Sussex Meghan Markle" was the author of the project. More than a year after giving up her royal duties, the use of the title Duchess for her projects does not please. Internet users even ensure that Meghan Markle would have plagiarized a book called The boy on the bench, which was released in June 2018, and which is an illustrated book for children. Intriguing.
Photo credits: Agency / Bestimage