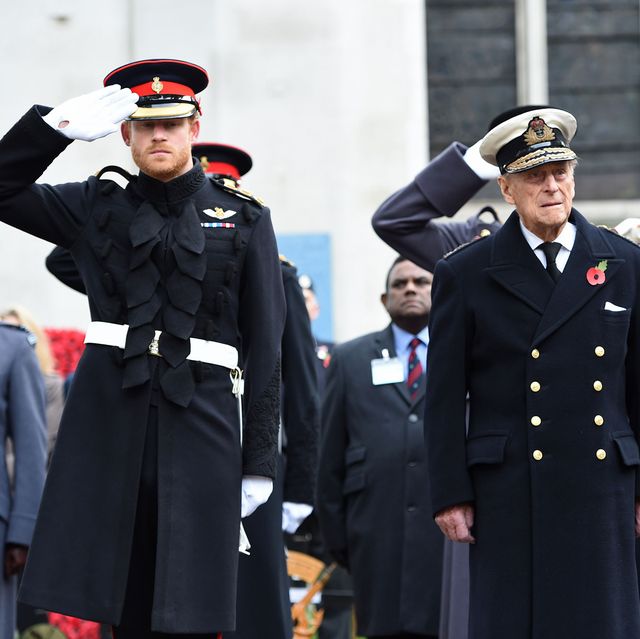 Prince Philip is dead: His special bond with Harry
Prince Philip never stopped advising Prince Harry, his grandson. Throughout his life, the Duke of Edinburgh tried to support the Duke of Sussex.
The British royal family is in mourning. Prince Philip died in the morning of this Friday, April 9. A sad news for the monarchy, already upset by the scandal caused by the Sussexes in early March. Naturally discreet, Prince Philip, maintained a special bond with his family, especially with Prince Harry, his grandson. If the husband of Queen Elizabeth II was not informed of Harry's latest statements during the exclusive interview with Oprah Winfrey, His Royal Highness has always wished to support him in the most important moments of his life, as during his period of mourning after the brutal death of Lady Diana.
Aware of the pain caused by the death of the Princess of Wales, Prince Philip wanted William and Harry to participate in the funeral of their mother. "I will walk if you walk," said the Duke of Edinburgh, who wanted to accompany his grandsons in the pain. Harry has always been inspired by his grandfather. Indeed, like the latter, the father of little Archie joined the army. The Duke of Edinburgh was Captain General of the Royal Marines for 65 years. A link so strong between a grandfather and his grandson that, recently, the Duke of Sussex could not help but ask Queen Elizabeth II for news of his grandfather, herself shaken by the recent comments of the Sussex.
Prince Philip, his role of advice for Harry
Concerned about the future of his grandson, Prince Philip did not mince words when he learned about the love affair between Prince Harry and Meghan Markle, who at the time of their meeting, was particularly busy with his profession as an actress. "You date actresses, you don't marry them," Philip said at the time, wishing for a woman who was more available for his grandson. Nevertheless, despite all the love he has for his grandfather, Prince Harry decided to listen to his heart and marry Meghan Markle.
Photo credits: Bestimage