After wrapping up his testimony at the High Court in London on Thursday 8 June, Prince Harry embarked on his journey back to the United States. During the flight, the Duke of Sussex shared a heartwarming moment with a steward, showcasing his relaxed and affable demeanor.
Prince Harry's Uplifting Interaction on the Flight
Prince Harry's London visit was brief but eventful, as he testified against Mirror Group Newspapers for their alleged illegal acquisition of private information. However, his return journey on Thursday 8 June revealed his joyful spirits. One particular incident stood out—a photo shared by Holden, an American Airlines employee who served on the flight. The image captures Prince Harry beaming with happiness, and Holden affectionately referred to him as the "passenger prince" in the accompanying Instagram caption. As an additional act of kindness, Prince Harry gifted the steward a copy of his book, "The Substitute," as shared by Holden in another Instagram post.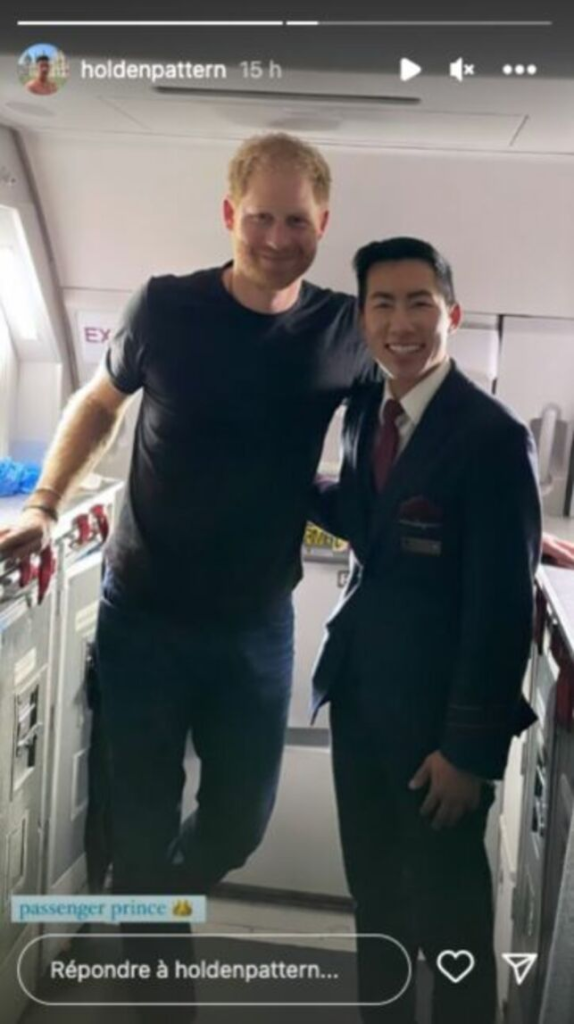 Prince Harry's Isolation Amidst London Stay
While Prince Harry resided at Frogmore Cottage during his time in London, his proximity to other members of the Royal Family did not bridge the emotional distance between them. Despite being geographically close, the Duke of Sussex found himself isolated, separated from his partner and two children. Notably, Prince Harry missed an opportunity to engage with his father, who embarked on a solo trip to Romania on Monday 5 June. The following day, the 74-year-old sovereign chose to attend a concert at St James's Roman Catholic Church in London, further emphasizing the emotional gap between them.
Stay updated on Prince Harry's uplifting moments and the dynamics within the Royal Family as we bring you the latest stories and insights.
Photos credits: Bestimage