This Saturday, September 3, Hello Magazine reveals that Prince Harry and his wife Meghan Markle took a commercial flight to the United Kingdom. The royal couple went incognito from one continent to another, to honor several appointments.
It's back to school for them, too. Probably wishing to make a discreet entry into the United Kingdom, Harry and Meghan Markle landed this Saturday morning, September 3, according to Hello Magazine the same day. Surprisingly, to avoid using a private jet, they would have taken a commercial flight from the United States! This is their first visit since June, on the occasion of the platinum jubilee of Elizabeth II. The couple would be on an official visit, "delighted to visit several charities that are close to his heart in early September," announced already in August their spokesperson.
The Duke and Duchess of Sussex will therefore make the rounds of their appointment on British soil. Upon their arrival this morning, the two royals appeared without their children, Archie and Lilibet, who would have remained in California. Seemingly arranging their lives as they see fit, will Harry and his wife visit the Queen on vacation in Balmoral, Scotland?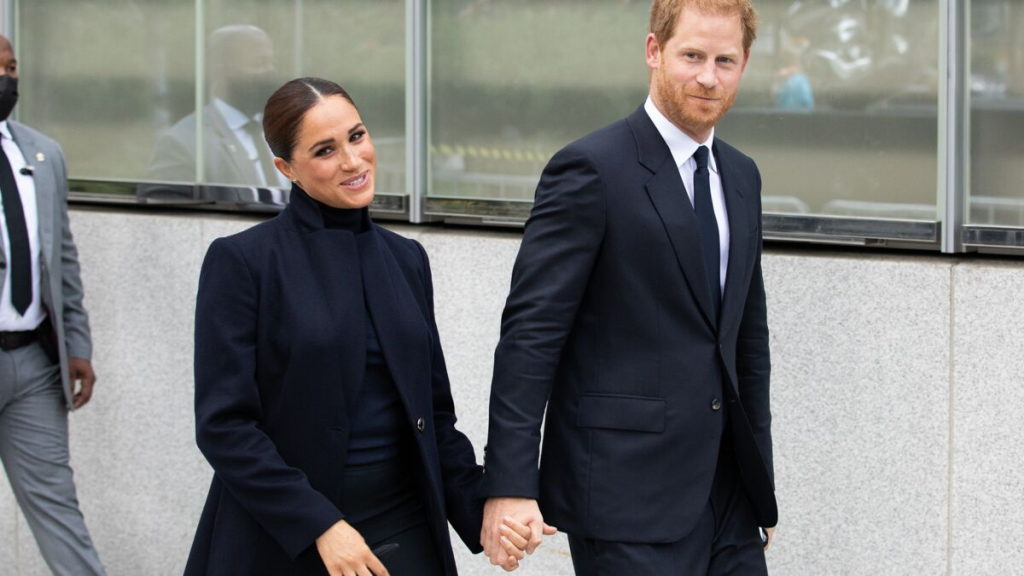 A busy schedule during this trip
With Meghan Markle's launch of the Archetypes podcast on August 23, the couple made it clear that freedom is a matter of choice. So in their busy schedule, Meghan Markle and Prince Harry have a date this September 5 at the One Young World Summit, which will be held in the city of Manchester, England.
At 41 and 37, the two royals are still interested in youth and leadership issues, the theme of this conference. Three days later, they will be at the WellChild Awards, where Harry made a surprise appearance the year before. Also involved in various sporting events, the American-British couple will take advantage of this trip to make a stop in Germany, for the preparation of the Invictus Games Dusseldorf 2023.
Photo credits: STARMAX / BESTIMAGE