Meghan Markle and Prince Harry donated diapers to a Los Angeles-based charity that cares for pregnant women on the street. A gift that was accompanied by a letter from the mother of Archie and Lilibet.
The association Harvet Home, which takes care of homeless pregnant women in Los Angeles, received several pallets of diapers from the brand Pampers, as reported by the site Hello! this Friday, July 16. A donation that the organization revealed via an Instagram post, this Thursday, July 15.
"Pallets and pallets of diapers… We are very grateful! These diapers recently arrived at our new Pico-Robertson home and we couldn't be more grateful to the Archewell Foundation, the Duke and Duchess of Sussex, Procter & Gamble and Pampers brand for the incredible donation as part of their Million Acts of Love campaign. Thank you for helping us make sure our moms and babies have everything they need in our homes!" the charity wrote in a caption to a photo showing the pallets of diapers that had just been delivered.
The donation comes from the Archewell Foundation created by Archie and Lilibet's parents and the partnership the couple sealed with the cosmetics company Procter & Gamble, of which the Pampers brand is a part. A useful gift that was accompanied by a letter from the Duchess of Sussex, written while she was still pregnant. "As a mom and mom-to-be, I deeply appreciate the importance of community support, safe and accessible pregnancy resources and trusted advice in a nurturing setting.
These ingredients are essential, not only to our physical health, but also to our mental well-being, and I commend you for leading a compassionate community that lives these values," she wrote. She concluded, "Thank you for all that you do for women and mothers who are turned away through no fault of their own. (…) I hope you will take us up on our offer of support to further help the residents of Harvest Home."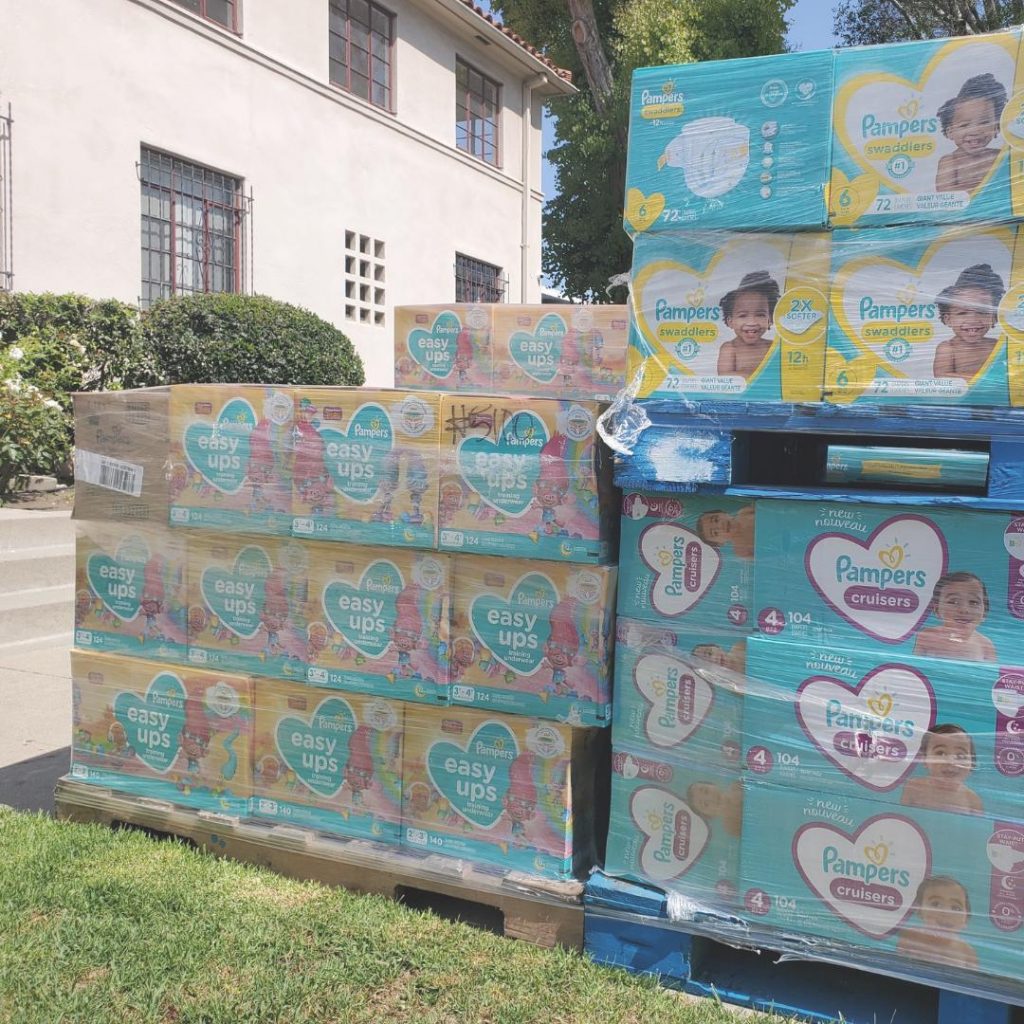 A partnership based on gender equality
Last May, the Duke and Duchess of Sussex had signed, via their foundation, a partnership with the multinational Procter & Gamble, which owns several brands of care, hygiene and household products including the brand of diapers Pampers. A partnership that had caused controversy.
"Based on shared values, this partnership will focus on gender equality, more inclusive online spaces, and resilience and impact through sport," a statement had said. A company that Meghan Markle already knew, since when she was 11 years old, the wife of Prince Harry had written to him after hearing a sexist advertisement of one of their products whose slogan was "Women across the United States fight against greasy pots and pans". A letter that had borne fruit as the brand had changed its slogan, replacing the word "woman" with "person".
Photo credits: Backgrid UK/ Bestimage