On the occasion of the release of her book The Bench, Meghan Markle gave an exclusive interview. She took the opportunity to reveal a little more about her son, Archie.
Following her latest professional success, Meghan Markle is happy. Indeed, her book The Bench is, only one week after its release, at the top of the sales charts in several countries, #1 on the New York Times bestseller list for children's picture books. The book in question, intended for young children, depicts the bonding relationship between a father and his child. It is a tribute to all fathers, but specifically to the one she works with every day, Harry. But also to her daughter Lilibet and her son Archie, born on May 6, 2019, who loves the lines she has written: it is the duchess herself who says so.
To celebrate this success, Meghan Markle gave her first interview since her appearance on OprahWinfrey's show to talk about The Bench to NPR Weekend Edition. During the interview, conducted before Lilibet Diana was born, she says Archie "loves the book" and is very proud of it. "You can tell him, 'Mom wrote this for you. And it's amazing," she says. Then Kate Middleton's sister-in-law shared that the little boy has "a voracious appetite for books." "Every time we read him a book he repeats 'again, again'."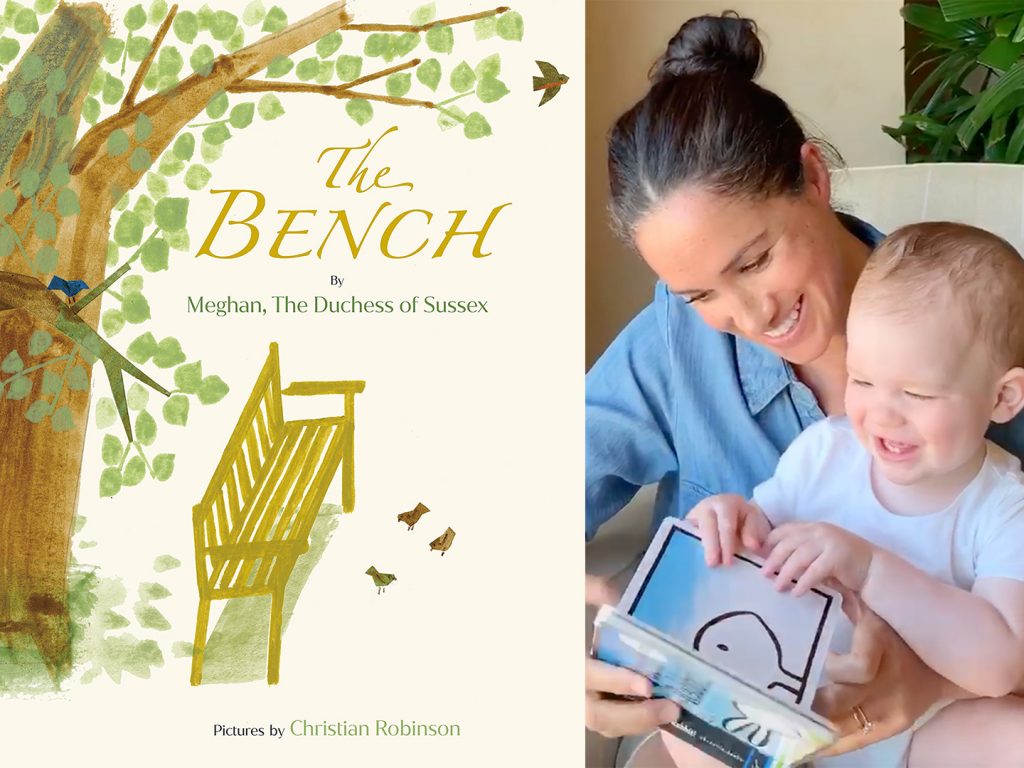 Meghan Markle: why did she write The Bench?
In a statement unveiled on her Archewell Foundation website, the duchess said she was thrilled to be able to bring together multiple communities through a book, "that these universal themes of love, representation and inclusion resonate in communities around the world." With The Bench, Meghan Markle wanted to depict "another side of masculinity, based on connection, emotion and gentleness – to model a world that so many people would like to see for their sons and daughters." And it worked.