This August 30, the Duchess of Sussex unveiled the second episode of her podcast series Archetypes. After her friend Serena Williams who had the honors of the first episode, it is the singer Mariah Carey who was invited to share a moment with the wife of Prince Harry. Meghan and Mariah talked about their shared experience of being mixed race. The Duchess of Sussex said that her skin color started to become an issue after she married Prince Harry.
The Duchess of Sussex invites Mariah Carey in her second podcast on Spotify
On August 31, 1997 Lady Diana disappeared in a car accident. Twenty-five years later, the emotion is still as strong. On the eve of this memorial day, Meghan Markle, 41, decided to put online the second episode of her podcast series Archetypes. She exchanges for more than 45 minutes with diva Mariah Carey, including about their skin color and people's perception of people of mixed race.
On August 29, two days before the 25 years of Diana's disappearance, the Duchess of Sussex dropped a new media bomb by giving a very long interview to the American media The Cut, in which she talks about her in-laws, her desire to reopen an Instagram account and her new life in California. A week ago, Meghan Markle had shared her first-ever podcast of the Archetypes series, the only show available on Spotify since a special show went live on Christmas 2020.
To honor her roughly €20 million contract with Spotify, the Duchess of Sussex has decided to step up the pace of uploading content to her channel. Meghan Markle, who had played it safe with her first guest, Serena Williams, who is one of her best friends, chose to indulge in her second episode. Right off the bat, she confessed how much of a fan she is of singer Mariah Carey and how much she identified with her as a teenager.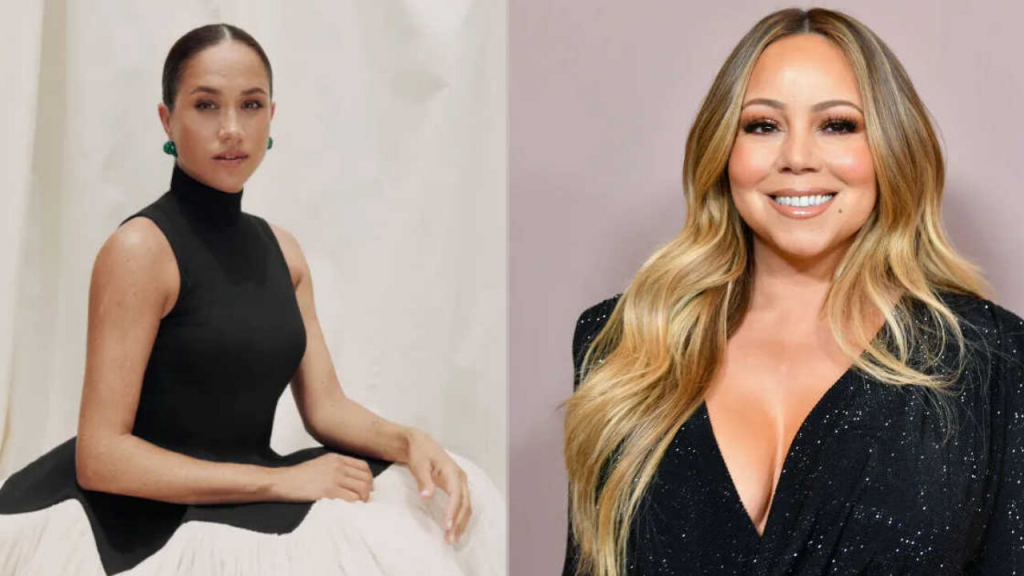 Meghan Markle and Mariah Carey share their experience of being mixed race
As a teenager, Meghan was happy to see that a mixed-race person like Mariah Carey could break through. "Oh my God. Someone who looks like me. She's mixed-race like me," Meghan said to herself. "Because we're light-skinned, we're not treated like black women. We're not treated like white women. We're in between," Meghan explained to the singer.
Meghan Markle was born to an African-American mother and a white father with Germanic and British heritage. Mariah Carey has a white Irish mother and an African-American father of African-Venezuelan descent. "If there was ever a time when more emphasis was placed on my color, it was when I started dating my husband," Meghan Markle explained. "Then I started to understand what it was like to be treated as a black woman because up until then I was treated as a mixed race woman and things really changed."
Mariah Carey backed up the Duchess of Sussex's comments by adding that she too thought she was getting rid of people's questions by defining herself as mixed race, but "people want you to choose." During this exchange, the wife of Prince Harry admitted to "sweating" when the singer told her that she too was a diva. "You sometimes give us moments of diva Meghan. Do not pretend," said Mariah Carey, making the daughter-in-law of the Prince of Wales uncomfortable. To reassure the duchess, Mariah Carey made up for it by explaining that she was talking about her look and some of her outfits.
Photos credits: Bestimage