Three months after the creation of Archewell, we know more about the philanthropic organization of Meghan Markle and Prince Harry. According to the Daily Mail, Sussex wants to make a difference in the film industry.
From actress to producer, it's a short step. After giving up her acting career to join the royal family, and while she would do her utmost to get back into film, Meghan Markle decided to make her mark in the Hollywood industry.
Last April, shortly after Megxit was made official, the Duke and Duchess of Sussex announced the creation of their philanthropic organization, named after their son Archie. "We look forward to launching Archewell when the time is right," Prince Harry and Meghan Markle explained then from Los Angeles.
If they hadn't unveiled the purpose of this foundation, we now know a little more about its objectives. According to Daily Mail journalist Richard Eden, they have registered the trademark with the London Intellectual Property Office to produce "television programmes" and "films".
According to his information, the Duke and Duchess listed a wide range of projects when they officially registered Archewell from "digital entertainment content" to a platform "containing information in the field of nutrition, general health and mental health".
The couple, who have encountered some setbacks with this project, have been thinking big. "Archewell is going to be huge," swears one of their relatives. Harry and Meghan will use it to support many causes they're passionate about.
" With this "world organisation with international ambitions" they have created, the Sussex could become producers in the world's biggest film industry. A godsend for Meghan Markle, whose successful acting career she spent years struggling to regain on the other side of the Atlantic.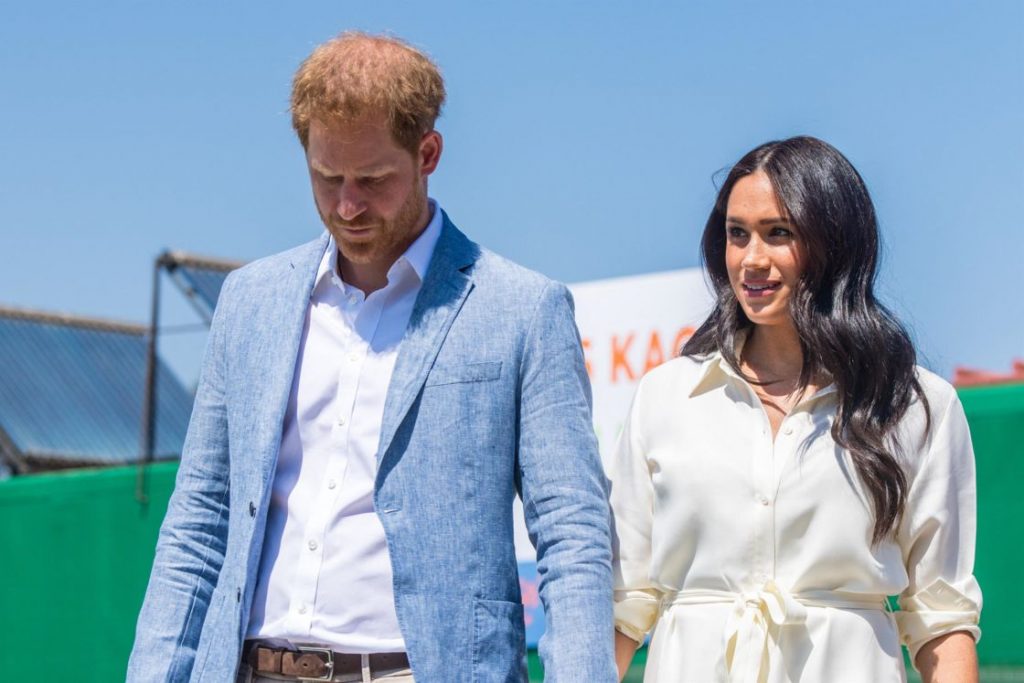 The countdown is on
Last April, shortly after their departure from the British Royal Family, Prince Harry and Meghan Markle announced the creation of their organization. "This concept that we hoped to build one day became the inspiration for our son's name," they explained.
We want… to do something that matters." Archewell's launch, halted due to the coronavirus outbreak, also experienced some turbulence. As The Sun reported, the US Patent and Trademark Office had rejected the Duke and Duchess of Sussex's application because the non-profit nature of the future foundation was "too vague".
"The wording 'to provide a website with content related to philanthropy, monetary donations, volunteer opportunities and careers' (…) is also imprecise and too broad, and needs to be clarified to specify the nature of the content provided," the official report said.
In order to complete this project that is close to their hearts, Prince Harry and Meghan Markle must now provide the missing documents and the necessary changes before the end of August.
Photo credits: Backgrid USA / Bestimage