For the holiday season, Meghan Markle and Prince Harry have unveiled a new family photo. The occasion for the royal family's fans to discover with delight their son Archie, an adorable little redheaded boy standing upright.
The picture was eagerly awaited. After the adorable greeting card unveiled by Kate Middleton, Prince William and their three children posed casually on straw bales, making way for Meghan Markle and Prince Harry's greeting card.
For their first American Christmas in Montecito, the Sussex couple chose a drawing from a family photo taken earlier this month by the Duchess's mother, Doria Ragland, and circulated by the British animal welfare organization, Mayhew, as reported by our colleagues in People.
In the photo, fans happily discover Meghan Markle and Prince Harry smiling around their son Archie, who is clearly a star. The adorable little boy, who has inherited Prince Harry's red hair, almost stands in his father's arms in front of a playhouse in the garden, decorated in Christmas colors and watched over by the family's two dogs, Pula and Guy.
On the greeting card published on the organization's Instagram account, it is noted that the Sussex couple made a personal donation to Mayhew to help and support their work.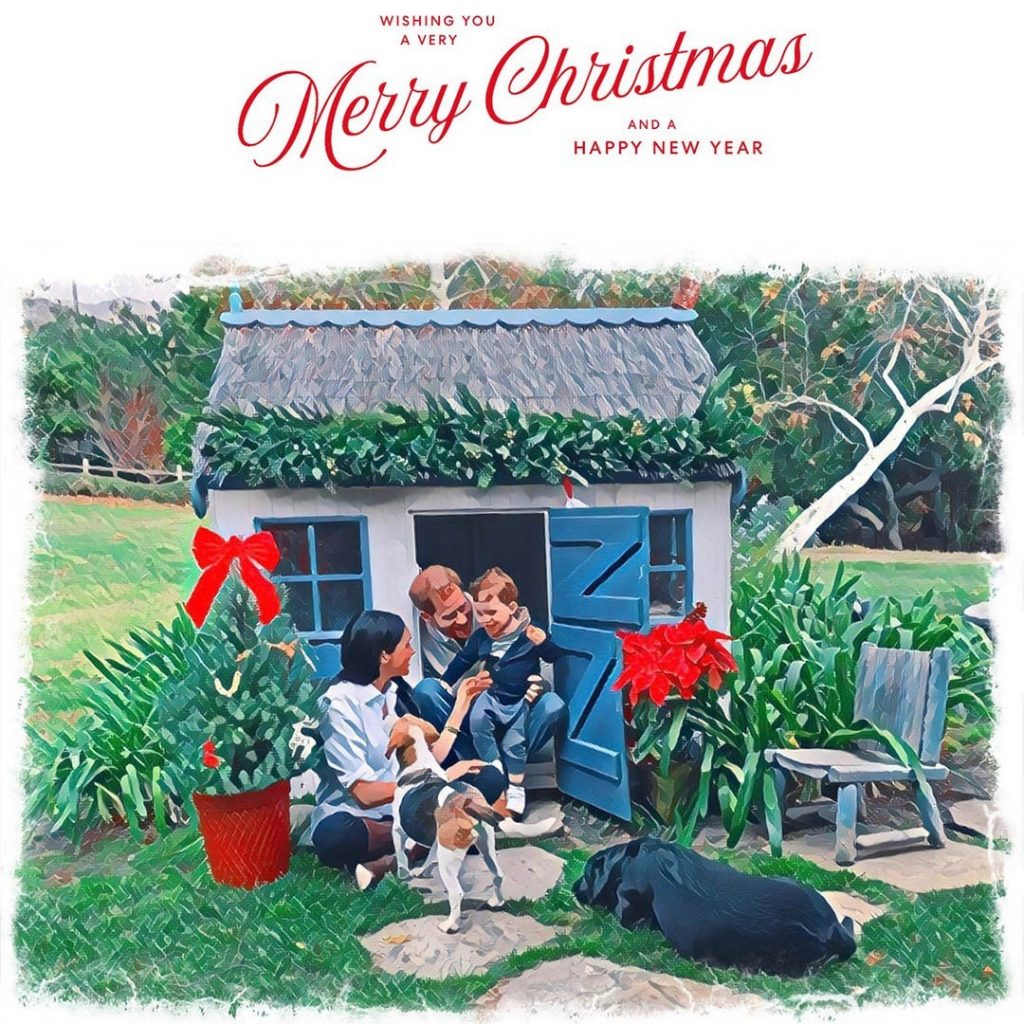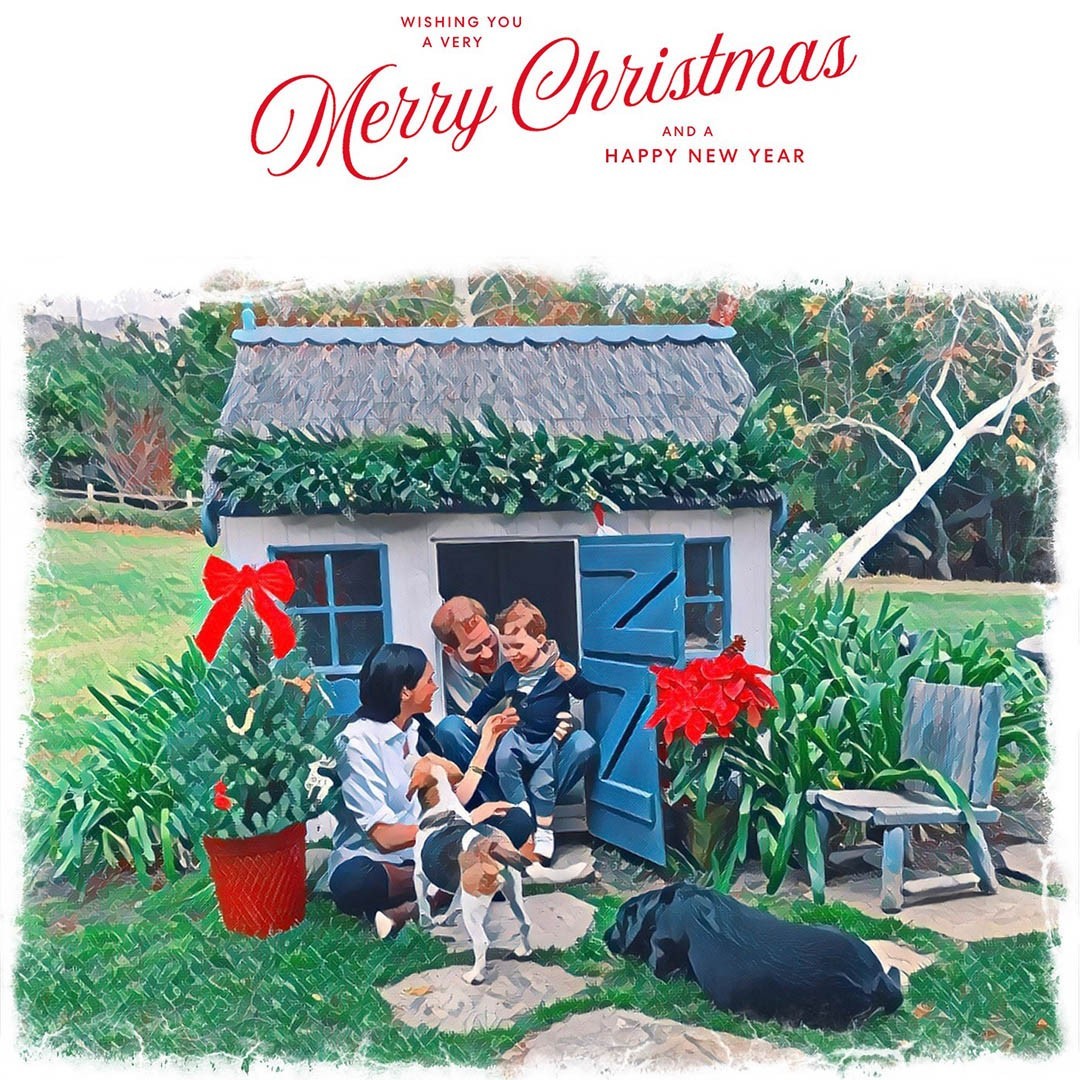 End of a dark year
A festive card that puts an end to a gloomy year marked by the health crisis and the withdrawal of the Sussex couple from the British royal family. Meghan Markle and Prince Harry also openly shared the painful loss of a child at the end of the year.
For their first Christmas in Montecito, no big reception, just the joy of seeing Achie blossom and being gathered in a small group under the kindly gaze of Doria Ragland. With the gifts to Cambridge already sent, Meghan Markle and Prince Harry can now look forward to 2021 and all the projects they have in mind.
Photo credits: Backgrid USA / Bestimage