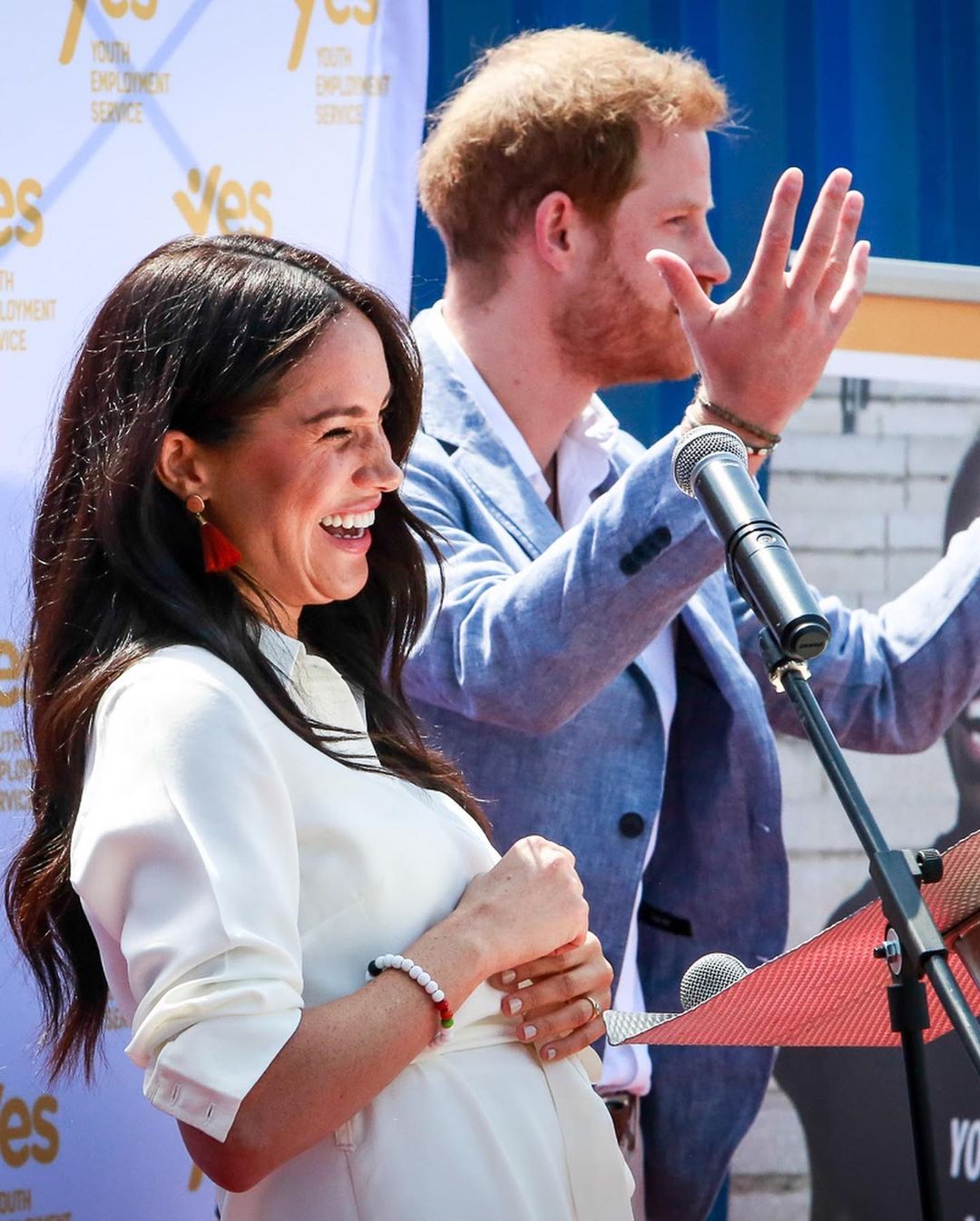 Meghan Markle and Harry to take time off after 2nd baby
Meghan Markle and Prince Harry are getting ready to welcome their second child, a baby girl, who is expected to show up sometime this summer. After this birth, the Sussex couple plan to take "some rest" and spend "some quality time with their family", say several sources.
Tired of controversies and disputes with the British Crown, Meghan Markle and Prince Harry now plan to devote more time to their family. Already parents of a baby boy named Archie, born on May 6, 2019, they are preparing to welcome a baby girl into their home. This birth, which is expected for the summer, should moreover take place within their Californian villa according to the wishes of the former American actress. Their second child has not yet come into the world that the Sussex couple are already thinking about what to do next. According to the confidences of several sources, the brother of Prince William and his wife plan to take each "rest" after the birth of the baby.
According to our sources, Meghan Markle and Prince Harry are thinking about taking "both paternity leave and maternity leave when their baby girl arrives." While the summer period is usually a time for rest and vacation, the couple is keen to spend as much time as possible with their family. "It's going to be summer and they want to make sure they both take time off to spend time together once the baby arrives," says one of the sources. As a reminder, Prince Harry's first paternity leave was cut short as the grandson of Queen Elizabeth II had to fly to the Netherlands, just days after the birth of his son, to make an official trip for the Invictus Games preparations. This time, the young father should have more time…
A birth that could arrive at a time not very convenient for Harry
Another information and not the least: if Meghan Markle gives birth in July, Prince Harry will have to give up an event that is nevertheless very close to his heart. At this time, the Duke of Sussex plans to meet his brother William, to inaugurate a statue in tribute to their late mother, Lady Diana, erected in the gardens of Kensington Palace. If his entourage says that Prince Harry is "determined to be at the side of his brother for the occasion", his presence will depend, not only on travel restrictions related to the epidemic of Covid-19, but also and especially the birth of his daughter, which could take place at the same time. To be continued…
Photo credits: Backgrid UK/ Bestimage