If Meghan Markle and Prince Harry gave a great interview to Oprah Winfrey, it is obviously not by chance. The couple and the hostess have plans together in addition to being close.
This is one of the events of next month. As our source said, Meghan Markle and Prince Harry recorded a television show with Oprah Winfrey. The 90-minute interview will air on CBS on March 7 and will be in two parts, the first around the woman who is currently expecting her second child, while the second part will discuss future plans with her husband. If this already boxed interview has disappointed Queen Elizabeth II, it could only be an exercise in pure complacency.
The famous hostess is the couple's neighbor in Santa Barbara, but that's not all. According to Harper's Bazaar, Oprah Winfrey and Prince Harry are preparing a documentary about mental health for Apple TV+, on which they started working in 2019, and which should be broadcast later this year. No wonder Meghan and Harry are giving a big interview to this woman who is very present in their lives.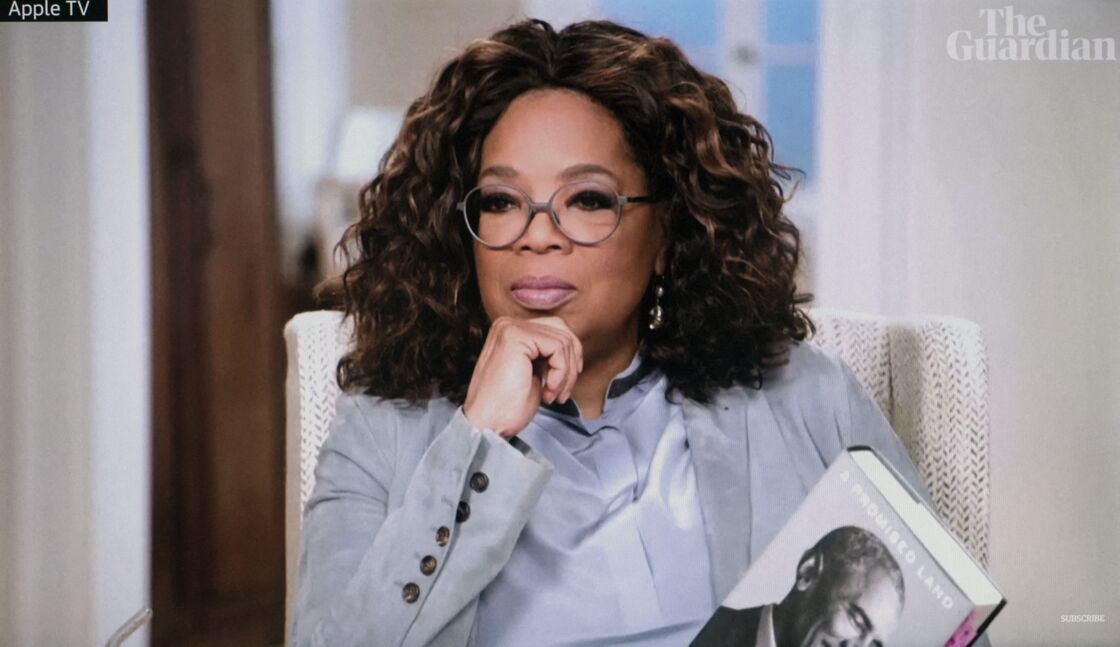 A Golden Friend
At the end of 2020, Meghan Markle invested in the brand 'Clevr Blends', a "women-led wellness company" that produces instant lattés made from oat milk. The actress had not hesitated to send a small basket to her friend Oprah Winfrey, and she played the game on social networks by doing a post Instagram. This post had also received a reaction from members of Buckingham, and for good reason: the host had used a crown emoji to qualify Meghan Markle. Queen Elizabeth II had asked the couple not to use their titles or the image of the Crown to do business.
Photo credits: EXPRESS SYNDICATION / BESTIMAGE