Eugenie of York has just moved to Frogmore Cottage with her husband Jack Brooksbank after making a secret deal with Prince Harry and Meghan Markle, the owners of the property. Between Sarah Ferguson's youngest daughter and the Duke of Sussex, a long-standing friendship that may well help the Queen's grandson to reconnect with the Crown.
What if Eugenie of York was the key? According to revelations in The Sun, Meghan Markle and Prince Harry have agreed to give up their home at Frogmore Cottage, not far from Windsor Castle, to Eugenie of York and her husband Jack Brooksbank, who will be happy to welcome their first child early next year. An agreement made in the greatest secrecy between Sarah Ferguson's daughter and Prince Charles' youngest son. It must be said that cousins have always been very close, as our colleagues at People remind us.
"Eugenie has always been more than a cousin of Harry. They were also his closest friends" analyze Omid Scobie and Carolyn Durand in the biography Finding Freedom. Merged since their early childhood, it is not uncommon to find old photos of official events where the duo is particularly complicit. "Harry has always confided in her about the women in his life because he trusts her and because she gives good advice," the authors add. In 2016, Prince Harry turns to her to share his budding love for Meghan Markle.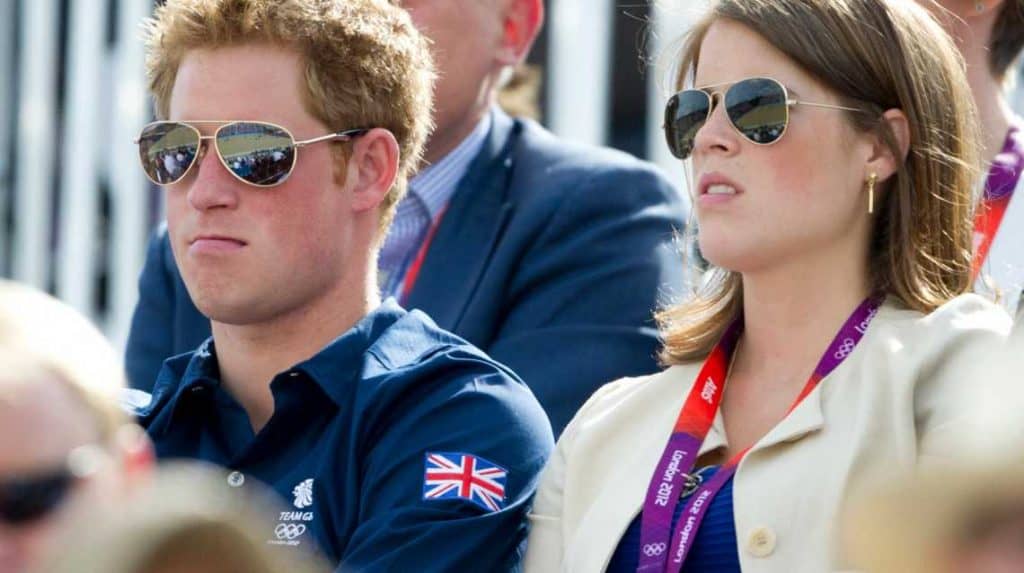 A baby and full of hope
Could the arrival of the baby of Eugenie of York, the Queen's favourite granddaughter, work towards a reconciliation between the Sussex couple and the British Crown? Meghan Markle and Prince Harry, exiled thousands of miles away, had not failed to privately congratulate the future parents.
The offer to live in their home can be seen as another sign of the Sussex couple's rapprochement with the Windsor family. A warming of the relationship that could materialize at the birth of the newborn child. The opportunity would thus be given to Prince Harry to return to the United Kingdom to visit his cousin, and to take advantage of a peaceful and festive climate to reconnect with the Crown.
Frogmore Cottage rented to Eugenie of York and her husband?
According to revelations in the Daily Mail, Princess Eugenie and her husband have invested Meghan Markle and Prince Harry's Frogmore Cottage. Renting out their residence could be a significant source of income.
Is it good to live at Frogmore Cottage? Now that their hearts are in California, Meghan Markle and Prince Harry would answer in the negative. Since the Crown rebels relinquished their royal duties and moved to the United States, their official residence on the Queen's Berkshire estate has not been inhabited. So why not rent out their five-bedroom property to anyone who wants it? According to revelations in the Daily Mail, this Tuesday, November 24, the Crown rebels have found tenants. The keys are said to have been entrusted to Princess Eunice, cousin of Prince Harry, and her husband Jack Brooksbank.
On the same day, an Abels moving truck was spotted heading towards Frogmore Cottage. This company, based in Suffolk, is believed to have a royal warrant. Buckingham Palace would have given it a mandate in 1988, and renewed in 2016. There were other indications that they were moving in. Also according to the Daily Mail, lights illuminated the rooms of the official residence. Royal staff would also have moved in to prepare for the arrival of new tenants.
An anonymous source believes the property is "the perfect place for a couple and a baby. So if little Archie's parents "didn't like Frogmore", "Jack and Eugenie are delighted". However, no one knows if Meghan Markle and Prince Harry will ask Princess Eugenie and Jack Brooksbank for rent. "Frogmore Cottage is the private residence of the Duke and Duchess of Sussex and, as such, any arrangement belongs to them," said a Buckingham Palace spokesman.
To bail out their debts
By renouncing their royal titles, Meghan Markle and Prince Harry became financially independent. The former Duke and Duchess of Sussex had to get contracts to pay off their debts. With the money of the British taxpayers, the former actress and her husband had spent no less than 2.7 million euros to renovate this house. Moreover, Prince William's sister-in-law had spent, out of her own pocket, 150,000 pounds to build a superb nursery. Renting Frogmore Cottage could, then, represent a source of income.
Photo credits: Backgrid UK/ Bestimage