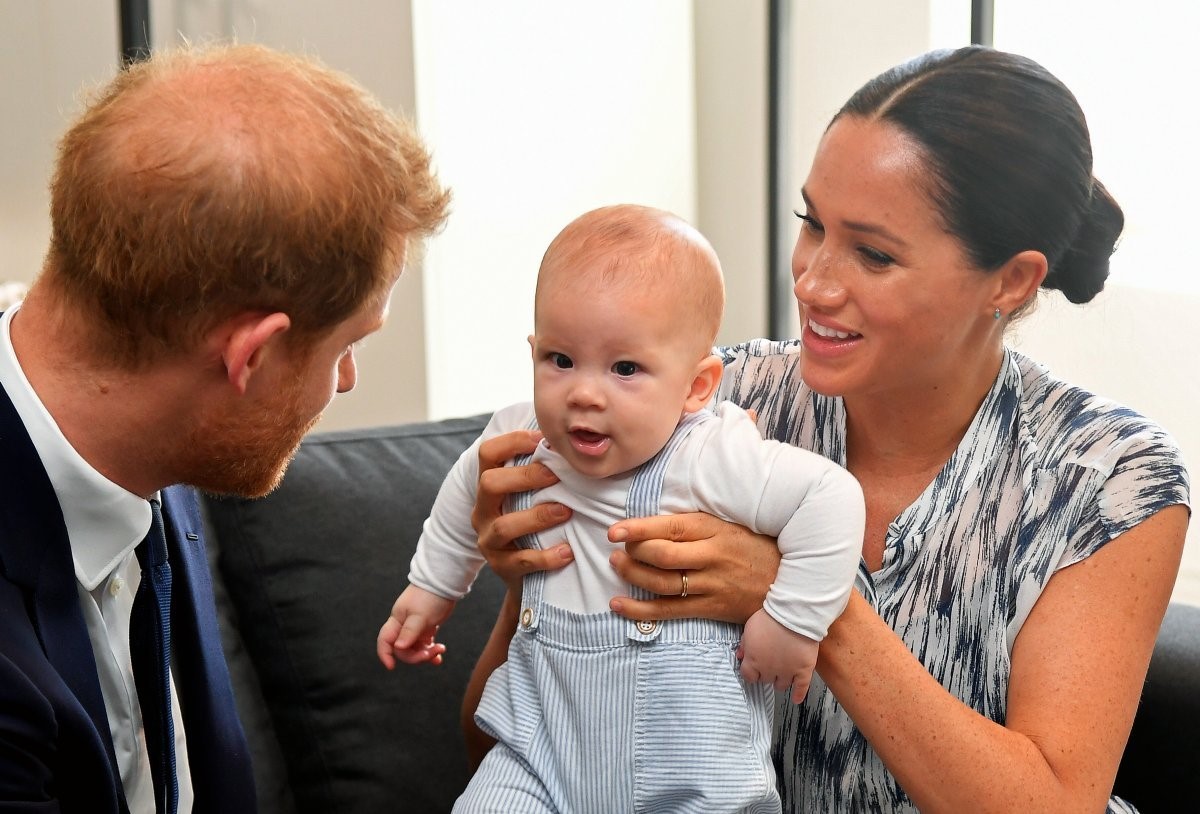 Archie educated in the American way? This detail that does not deceive
Now that Meghan Markle and Prince Harry have left the British Royal Family to live in the United States, will their son Archie be educated as a little American or as an English prince? One detail says a lot about the choice of Sussex.
While Kate Middleton and Prince William put more and more emphasis on their children, to gently introduce them to their role as representatives of the crown, Meghan Markle and Prince Harry on the contrary preserve their little Archie.
The Duke and Duchess of Sussex are not the only ones to have regained their freedom. Their son is now free to grow up far from the light, his parents deciding alone on his public appearances, which are becoming rare. And this is not the only aspect of their child's life over which the couple has regained total control.
Meghan and Harry can now raise their son as they see fit, without the interference of the crown. And it seems the couple has turned their back on their royal baby's British heritage. Indeed, on Tuesday, December 29th, the Duke and Duchess released the first podcast produced by Archewell Studio as part of their exciting partnership with the Spotify platform.
A first holiday special episode in which Archie's voice can be heard for the first time. However, one detail has not escaped the ears of the finest observers.
Archie's education in question
Archie, who pronounced his first words last June, has since enriched his vocabulary. In his parents' podcast, the one-and-a-half-year-old wishes his listeners a happy new year.
Words spoken with an American accent, as the journalist specializing in the royal family, Rebecca English, points out on her Twitter account. Baby Archie has therefore adopted his mother's American accent and not his father's English intonation. Since children who learn to speak are strongly influenced by the sounds they hear, this little detail suggests that Meghan and Harry have chosen to give their son an American education now that they are settled in California.
Archie's first speech may thus feed the fears of Elizabeth II who, since the Sussex decision to leave the royal family, would be worried about the education of the royal baby. Archie will be the first descendant of the Queen not to be educated in Great Britain. And according to his accent, the son of Meghan Markle and Harry would be educated today as a little American and not a British prince.
Photo credits: Backgrid USA / Bestimage