Prince Harry and Meghan Markle will be back for a few days in England, within three weeks. Before returning to his country, Prince Harry was seen in Mozambique, an African country that he particularly likes. Passed almost unnoticed, the second son of Prince Charles was nevertheless photographed in the very chic Vilanculos Beach Lodge.
Prince Harry's secret trip to Mozambique to recharge his batteries before facing the media rush
The British press multiplies the articles to detail the program of the upcoming visit of the Duke and Duchess of Sussex to the United Kingdom. The couple will be back in England during the first week of September, without Archie and without Lilibet. They will take part in the One Young World Summit in Manchester on September 5, then they will make a detour to Germany to follow the progress of the Invictus Games in Dusseldorf. Finally, they will return to England to attend the WellChild Award on September 8.
Before facing the media crush in England, Prince Harry is enjoying a quieter stay in Mozambique. He has been photographed by paparazzi and local journalists are giving details of his three-day visit to Vilankulo. It's no wonder the Duke of Sussex chose Africa to recharge his batteries. "Ever since I first visited Africa at the age of 13, I have always found hope on the continent," Prince Harry said just a month ago when he addressed the United Nations assembly in New York.
"In fact, for most of my life, Africa has been my lifeline. It's where I felt closest to my mother and sought comfort after her death, and where I knew I had found a kindred spirit in my wife." It is however without Meghan that Prince Harry would enjoy this vacation in Mozambique.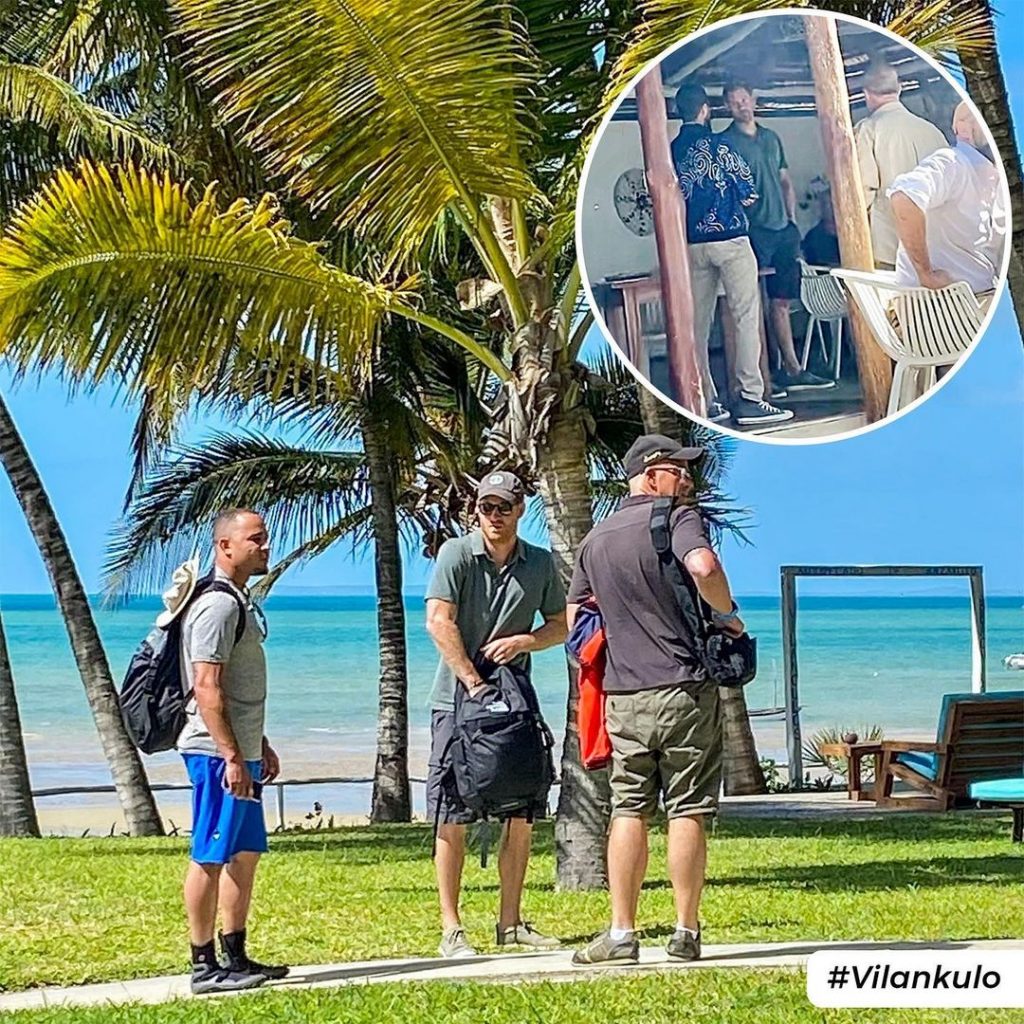 A private stay in Mozambique interspersed with work visits
According to MozPaparazzi, Prince Harry would have made several long walks with his friends and would have taken the opportunity to visit the tourist sites of the region. While in Mozambique, he reportedly stayed at Vilanculos Beach Lodge, one of the best hotels in Vilankulo, a small coastal town of 25,000 people. The lodge has 22 bungalows for couples and one apartment for a family. The family suite rents for $270 per night and the bungalow costs $181 per night.
On social networks, in addition to some photos taken by paparazzi, only one photo was published. In this photo, the Duke of Sussex poses next to Yassin Amuji. He is wearing a cap with the logo of the African Parks Network, an NGO that works to protect national parks in Africa, of which Harry has been the president since 2017. This photo suggests that in addition to enjoying a vacation, Prince Harry is also making work visits.
The true purpose of Prince Harry's trip is not known. However, his meeting with Yassin Amuji is not coincidental. The latter is the president of the local tourism association. Prince Harry is also the co-founder of Travalyst, an organization involved in eco-friendly tourism solutions.
Prince Harry has reportedly visited the region several times on private trips. In 2010, he stayed in Mozambique for two days as part of an official trip for the Crown. Among other things, he had visited an association in a minefield. In 2019, the press announced that the Duke and Duchess of Sussex had made a donation of $ 5000 on the occasion of the birth of their son Archie Mountbatten-Windsor. The money was to help build a public swimming pool in Guinjata Bay, Mozambique.
Photos credits: Dominic Lipinski/PA Wire/ABACAPRESS