This Sunday, November 20, Elton John gave the very last concert of his career in the United States as part of his farewell tour. To mark the occasion, Meghan Markle and Prince Harry sent a beautiful message to the singer, in which the prince recalled his beautiful friendship with his mother, Lady Diana.
It was an emotional evening at the Baseball Dodger Stadium in Los Angeles, this Sunday, November 20 … The British music legend Elton John said goodbye to Americans by holding the final concert of his life across the Atlantic. Among the prestigious guests, Meghan Markle and Prince Harry made the trip and reserved a nice surprise to the interpreter of I'm still standing. As reported by our colleagues of BFMTV, the Duke and Duchess of Sussex recorded a warm video of thanks and congratulations, broadcast just before the star went on the stage that hosted in 1975 two of his most famous shows.
"Congratulations, Elton, we just wanted to say 'congratulations' and we are so lucky to have been able to see you on this farewell tour," Meghan Markle began with a big smile. "Thank you for entertaining everyone for all these decades. Thank you for being my mom's friend, thank you for being our friend, thank you for being friends with our kids," the father of Archie (3) and Lilibet (1) continued in the clip. As a reminder, Elton John sang his song Candle in the Wind for the funeral of Lady Diana in London on September 6, 1997.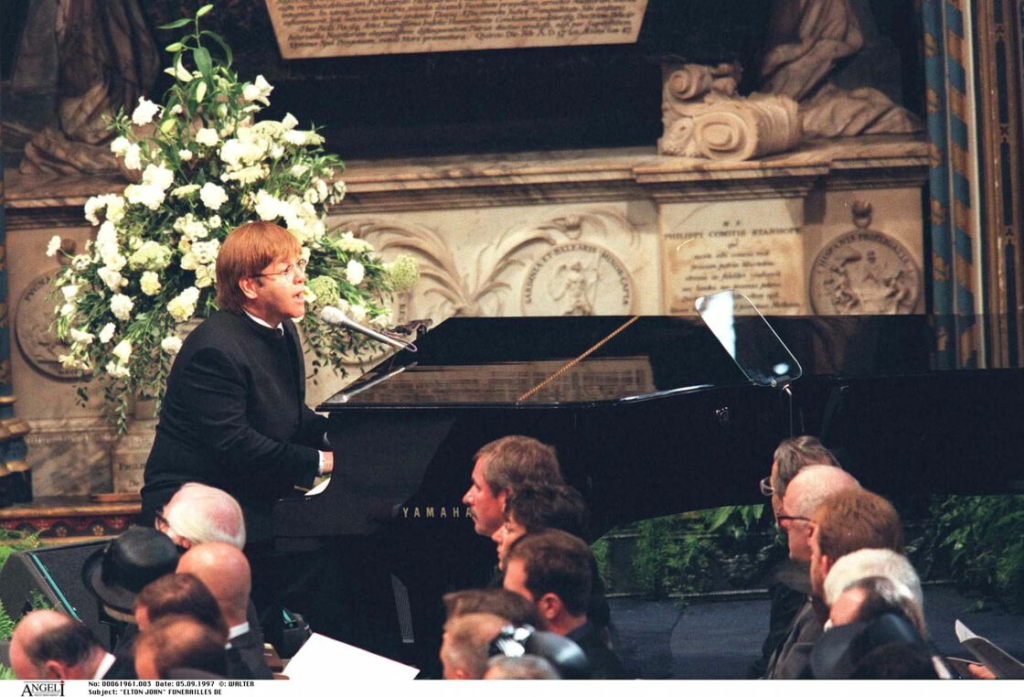 Zoom on the friendship of Lady Diana and Elton John
Between Princess Diana and Elton John, the love at first sight was immediate. They met in 1981, when they both attended the birthday party of Prince Andrew at Windsor Castle. "I was playing for Prince Andrew's 21st birthday party at Windsor Castle. When I arrived, there was no one there but the dance band and Princess Diana. We danced the Charleston alone on the dance floor for 20 minutes," the singer told his biographer Philip Norman, who told the story to the Vancouver Sun in 2000. In his autobiography I, Elton John, released in 2019, the artist describes the Princess of Wales as a woman "with an incredible social ease, an ability to talk to anyone, to make herself ordinary."
Their friendship is however marked by a falling out, which occurred when the first wife of King Charles refuses to write the preface of a book of rock photographs whose proceeds were to be donated to the AIDS Foundation. "I think Buckingham Palace didn't like the idea of a member of the royal family having anything to do with a book that featured pictures of naked men with towels around them," Elton John had written. However, they reconciled in July 1997, both attending the funeral of the designer Ganni Versace, who died murdered. It was the last time their paths crossed, Lady Diana losing her life the following month in a tragic car accident under the Alma bridge in Paris …
Photo credits: Action Press / Bestimage