Meghan Markle and Prince Harry have reportedly hired a famous director who has already been nominated for an Oscar to work on their new Netflix show, according to revelations from the tabloid PageSix dated this Tuesday, June 28.
Since becoming independent from the royal family in 2020, Meghan Markle and Prince Harry have been free to pursue whatever projects they want and sign their own contracts. Thus, the Duke and Duchess of Sussex have embarked on a partnership with Netflix to produce a docu-series about their private lives, entitled At Home with the Duke and Duchess of Sussex. According to information disclosed by PageSix this Tuesday, June 28, the parents of Archie and Lilibet have hired a director nominated several times for the Oscars: it is Liz Garbus, known for having recently directed the documentary Britney Vs Spears, but also Excuse Me, I Love You on Ariana Grande, and the latest season of the hit series The Handmaid's Tale.
According to the American tabloid, Liz Garbus joined the couple for their trip to New York in September 2021, where the Duke and Duchess had met, among others, Bill de Blasio, the mayor of the city, as well as the governor of the state, Kathy Hochul, with whom they had visited the memorial of September 11. Harry was spotted with a microphone tucked into his clothing. The three-day trip for the former Suits actress, the prince and Liz Garbus also included a stay in a luxury apartment at the United Nations Plaza and a red-carpet gala aboard the USS Intrepid in Manhattan, honoring war veterans. The small team also had lunch at Joint Base McGuire-Dix-Lakehurst in New Jersey.
The director was reportedly spotted hiding cameras and filming equipment under coats and bags with colleagues to evade UN searches and get interesting bits of the couple's travels. Liz Garbus' film crew was also spotted with Meghan and Harry in an Airstream van while en route to the veterans' gala.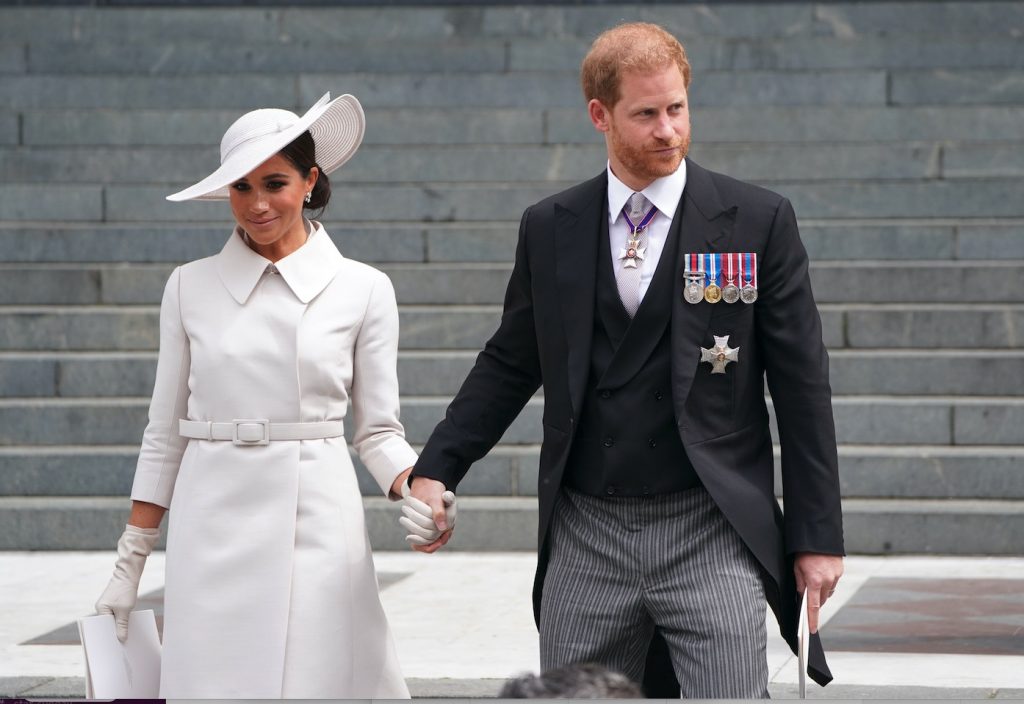 Meghan Markle and Prince Harry ran into a veto at Buckingham palace
However, no images could be recorded for their docu-series during Queen Elizabeth II's platinum jubilee festivities earlier this June. Buckingham has indeed denied Netflix any privileged access to the backstage of the events. A team of "guards" of the palace would indeed have been specifically charged to prevent the filmmakers from accessing the celebrations.
Our confrères clarified that no one knows if Netflix has received the agreement of Meghan and Harry to film Archie (3 years) and Lilibet (11 months). The Sussexes had previously confided in an interview about online safety, that they feared their two children would become "digital experiments", drowned in a "world of hate and prejudice".
Photo credits: Agency / Bestimage